Magazine circ, subscriptions drop: AAM report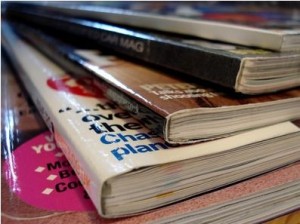 The Alliance for Audited Media has released its first Snapshot report (formerly called the Fas-Fax) since rebranding after being known as the Audited Bureau of Circulations last fall.
Measuring the last six months of 2012 against the same period in 2011 across 67 Canadian titles, the report shows that overall paid and verified circulation is down 3.5% for the period, paid subscriptions are down 6.2% and single-copy sales are down 1.2%.
Rogers Media-owned Chatelaine takes the top spot in terms of total paid and verified circulation (536,478), with TC Media's Canadian Living selling the most single-copy sales for the last six months of 2012 (124,771).
House and Home Media-owned Canadian House & Home sold the most digital replicas (includes both subscriptions and single-copy sales) for the time period, with 10,383 sold in the last six months of 2012. Maclean's came in second with 3,784 digital replicas sold, Moneysense took third with 2,770, Chatelaine came fourth with 2,770 and L'Actualite came in fifth selling 2,103 digital copies.
Top 10 titles by total paid and verified circulation: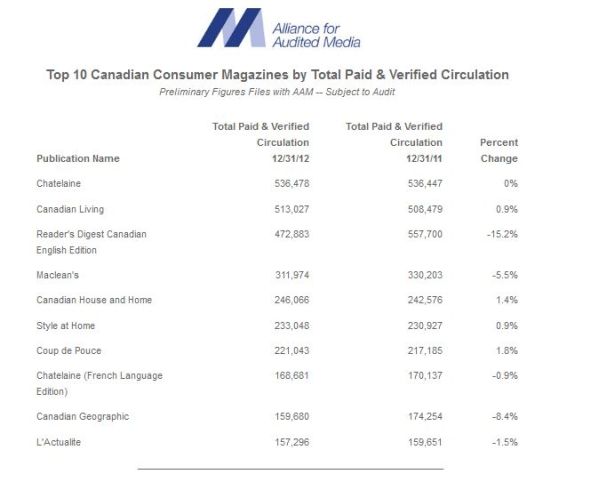 Top 10 titles by single-copy sales:
Tags: AAM, ABC, Alliance for Audited Media, Audited Bureau of Circulations, Canadian House & Home, Fas-Fax, Snapshot