Zoom rebrands for a digital future
The media co's chairman tells MiC why it is redesigning now after more than 20 years in the business.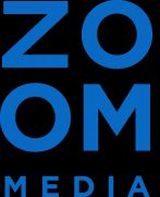 Zoom Media has unveiled a new look across all of its properties, taking its logo out of the frame it has been in since the company started more than 20 years ago, to make it more in line with its increasing move towards digital and away from traditional OOH placements.
"Digital revenue makes up the majority of revenue for the company now. In Canada we are investing much more in digital as we go forward," François de Gaspé Beaubien, Zoom chairman and chief coaching officer, tells MiC. "In Canada the majority of revenue is still coming from static boards but that is changing, with investments going more and more towards digital."
The redesign was done in-house with help from Montreal-based Paprika, with the aim to show growth and strength, says Gabriel Landry, VP creative and production, Zoom.