Pizza Hut releases a love song
The Yum! Brands QSR is sharing the Valentine's Day love by serenading its Facebook fans.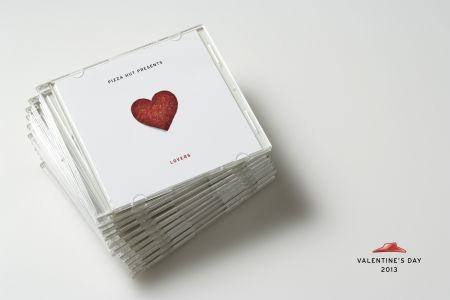 Pizza Hut is serenading its Facebook fans this Valentine's Day, releasing a two-minute song called "Lovers" on its page.
The idea for the song, with creative by Grip Limited, is an extension of the new tagline, "Make it Great," and much like its pizza-scent launch last year, the single will be pressed into hard copies and given away to about 100 of Pizza Hut Canada's loyal Facebook fans, Beverley D'Cruz, marketing and product development director, Pizza Hut, tells MiC.
D'Cruz says the brand team enjoys reaching its dual target of moms and young people who like pizza with fun executions that aren't necessarily always linked with food.
"This is an opportunity to reward our fans once again by writing them a love song," says Eric Vieira, director, business, Grip Limited. "There is a momentum advertising opportunity with Valentine's Day, so we are trying to do something unique that stands apart from other brands for the day."
Vieira says the process from idea to execution for the song was about a two-week turnaround, noting the necessary speed around getting social executions like this into market.
"In order for us to succeed on initiatives like this the clients need to be in hand with us, and anything in social needs to be done very quickly and aggressively to save money," he says. "So we can start small and then expand if there are opportunities to go out from there."
Pizza Hut's scented perfume that launched on Facebook in Canada last year is an example of an expanding social program, as it is now running in 10 countries around the world, including the US, says D'Cruz.