Spence Diamonds buys big: Media Monitors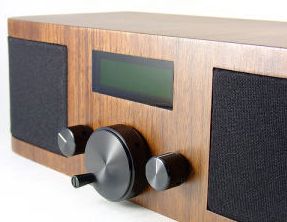 With Valentine's Day on people's minds, Spence Diamonds bought the most airtime in Toronto for the week of Feb. 4 to 10, according to the latest Media Monitors report.
The CBC bought enough to land in the #2 spot, with Bell Mobility jumping from #83 to #3 this week. Also making big moves was Bell Bundle, which jumped from #80 to #5 and Allstate joining the list in the #6 spot.
IGA bought enough airtime to jump from #10 to #1 for the week in Montreal, with last week's leader, Brault & Martineau, dropping down a spot to #2.
Also making big moves on the list in Montreal were Bell Bundle, which jumped onto the chart in the #3 spot and Desjardins General, which joined in #4.
Toronto:
By brand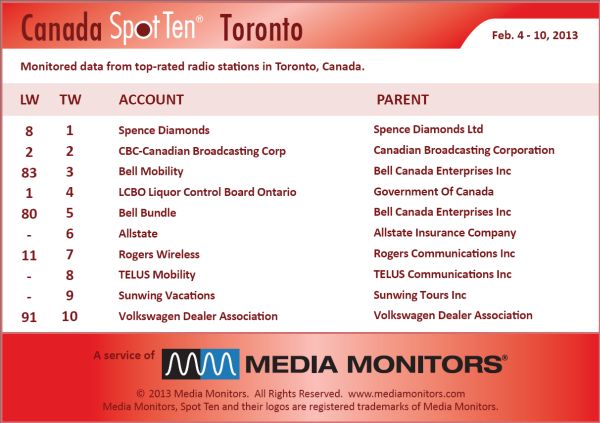 By category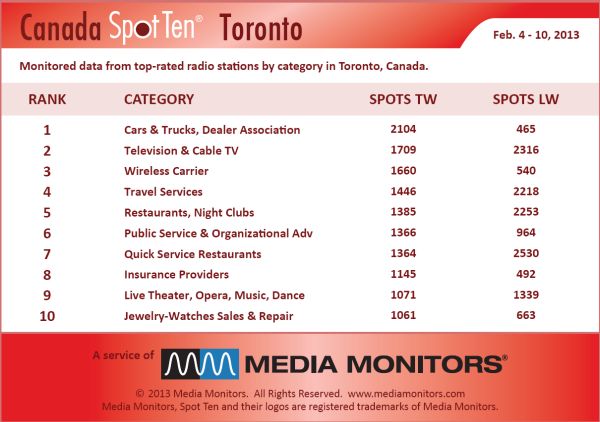 Montreal:
By brand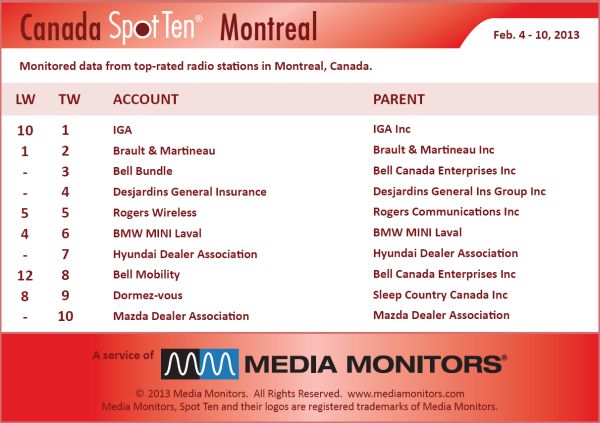 By category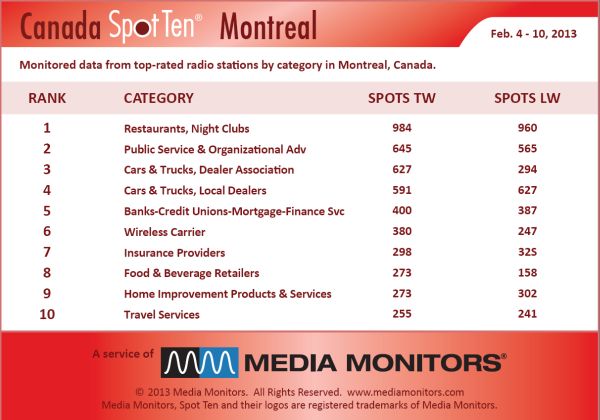 Tags: Allstate, Bell Mobility, Brault & Martineau, CBC, IGA, media monitors, Spence Diamonds, Toronto