Bell buys big: Media Monitors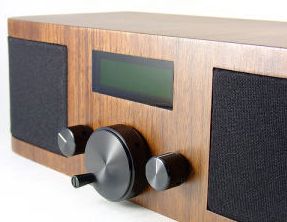 Bell Canada bought the most radio airtime in Toronto and Montreal for the week of Feb. 11 to 17, according to the latest Media Monitors report.
The company's Bell Bundle jumped to #1 from #5 in Toronto for the week. Joining the list in #2 is ING Direct, with the Chrysler Dodge Jeep RAM Dealer Association moving to #3 from #32.
Also making big moves up the list was the Canadian International Auto Show, which jumped to #5 from #19 and Montana's Cookhouse, joining the list in the #6 spot.
In Montreal, Bell Bundle also made a move up the list, landing  #1 spot, up from #3 for this week's chart.
Desjardins General Insurance moved to #2 from #4 for the week, with Brault & Martineau dropping one spot to round out the top three.
The Nissan Dealer Association joined the list in #4, Subway jumped to #5 from #15 for the week and the Honda Dealership Association moved to #6 from #64 to round out a few big leaps in Montreal for the week.
Toronto:
By brand
By category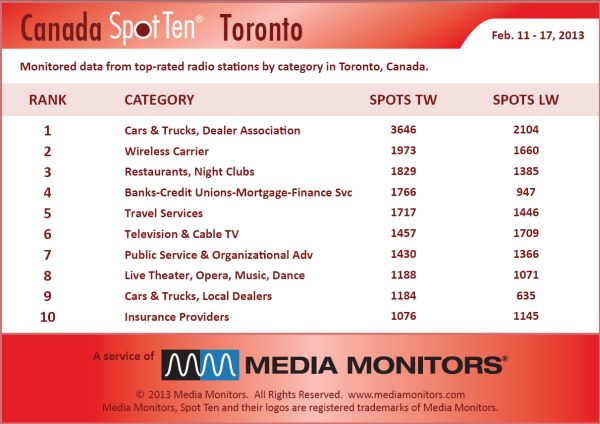 Montreal:
By brand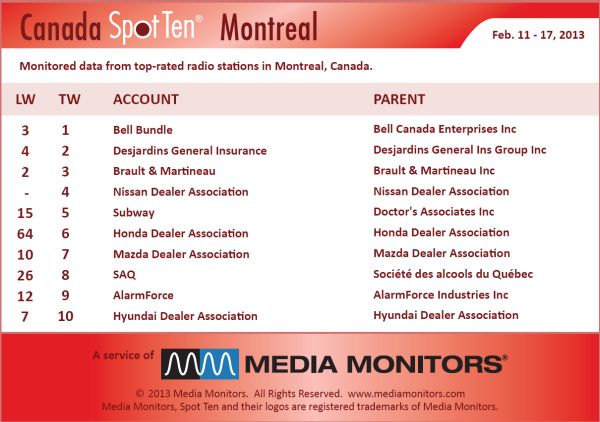 Tags: Bell Bundle, Bell Canada, media monitors