Globe and Mail partners with Canadian Kennel Club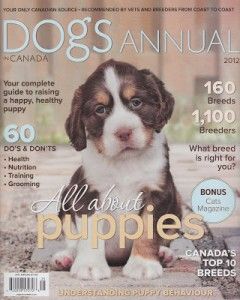 The Globe and Mail is looking to teach an old dog new tricks, by joining forces with the Canadian Kennel Club to revive Dogs Annual and Dogs in Canada.
The Globe will be the publishing partner of the two magazines, which ceased publication in 2011 as the Kennel Club sought out alternative ways to market its brand.
Teena Poirier, director, client engagement and custom content group, the Globe and Mail, tells MiC that the Globe decided to resume publication of Dogs Annual and Dogs in Canada because they fit the mandate of the Globe's recently launched custom content division, which works with individual brands on owned media properties.
She adds that the Globe, which is also a publishing partner of magazines for Sunnybrook Hospital and PWC, saw it as an opportunity to expand its portfolio of below-the-line marketing offerings.
According to Poirier, after Dogs Annual and Dogs in Canada ceased publication, the Globe considered launching its own publication targeted at pet owners because it saw a gap in the marketplace and an interest among its readers. In the end, however, it opted to partner with the Canadian Kennel Club when the contract for the two magazines went up for sale.
Under the Globe's supervision, Poirier says Dogs in Canada will continue to be a trade publication, targeted specifically at the Kennel Club's members. Dogs Annual, meanwhile will become a lifestyle-oriented publication, targeted at pet owners over the age of 25.
The Globe will offer advertisers half and full-page ads, as well as customized cover executions and sponsorship opportunities. As it builds up the publications' digital assets, it will also offer traditional banner and box ad units.
Circulation for Dogs in Canada will be 20,000 copies, sent to Kennel Club members. Dogs Annual, meanwhile, will have a paid circulation of 40,000, with 20,000 copies on newsstands, and 20,000 sent out to Kennel Club members. The Globe will also look to send Dogs Annual to its own reader base, through a joint subscription offering.
Dogs Annual will resume publication in June, while Dogs in Canada will begin publishing three times per year in October.
Tags: Canadian Kennel Club, Dogs Annual, Dogs in Canada, Globe and Mail, Teena Poirier