Bell Bundle stays on top: Media Monitors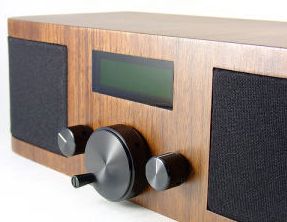 Bell Bundle bought the most airtime in Toronto for the second week in a row, according to the Media Monitors report for the week of Feb. 18 to 24.
Rogers Smart Home Monitoring enters the list in the #2 spot, with Pizza Pizza jumping onto the list at #3.
Other big moves for the week include the Ford Dealership Association, which jumped from #33 last week to #7 this week and the BMW Dealer Association, moving from #12 to land in the #9 spot.
Brault & Martineau moved from #3 last week to land in the top spot in Montreal for the week.
Dropping from the top spot in Montreal into #2 is Bell Bundle. Making big moves on the list for the week is BMW Mini Laval, which moved from #11 to #6, Canadian National Sportsmen's Shows entering the list at #7 and Fido Wireless, jumping from #12 to #8.
Toronto:
By brand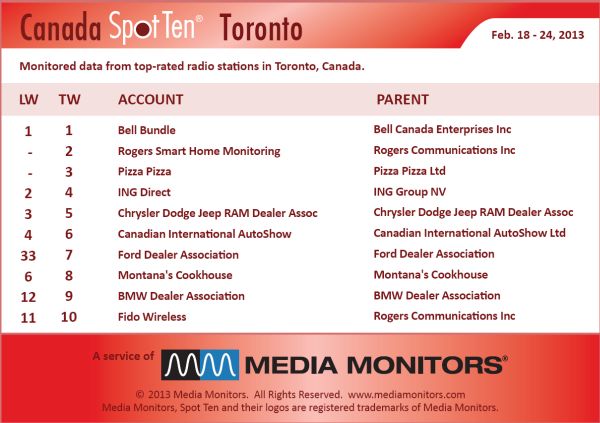 By category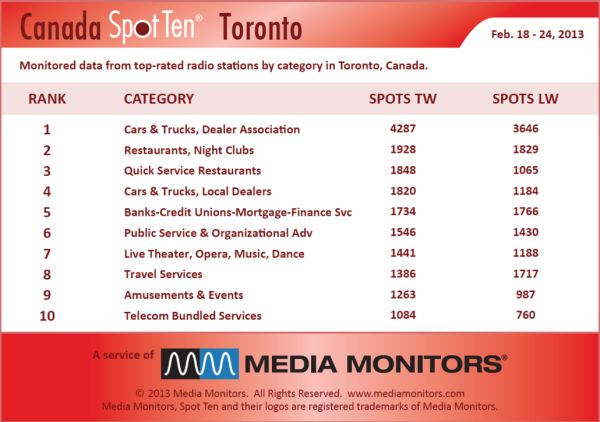 Montreal:
By brand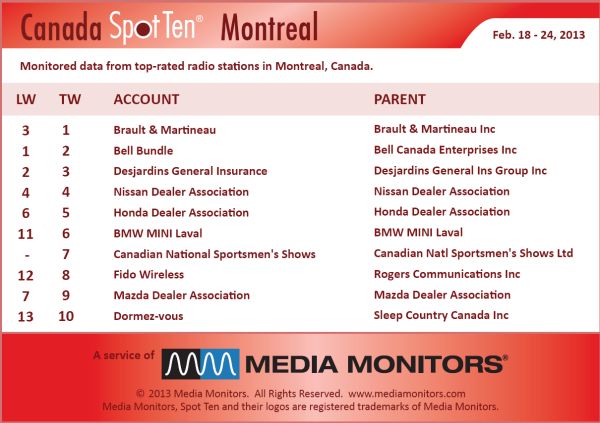 By category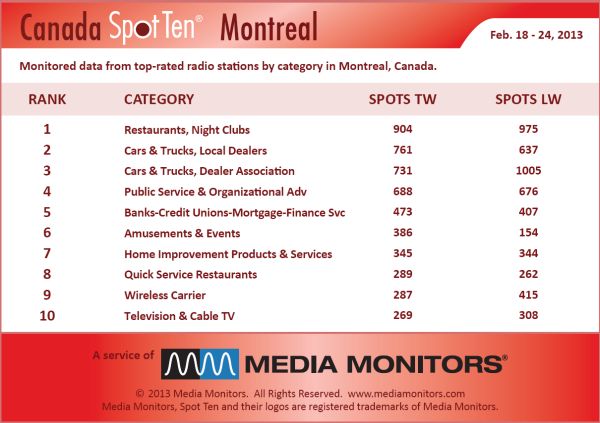 Tags: Bell Bundle, Brault & Martineau, media monitors, Montreal, Rogers Smart Home Monitoring, Toronto