Pierre Karl Peladeau stepping down as head of Quebecor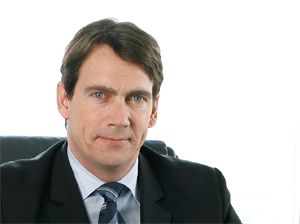 The retirement of Serge Gouin as chairman of Quebecor Media has led to the departure of Quebec media baron Pierre Karl Peladeau as president and CEO of Quebecor and Quebecor Media.
The surprise announcement will see Peladeau staying on board to oversee corporate strategy at both companies as chairman of Quebec Media and of private broadcaster TVA Group and vice-chairman of Quebecor.
But day-to-day control of Quebecor and Quebecor Media from May 8, 2013 will go to Robert Depatie, president and CEO of Groupe Videotron since 2003.
Depatie was named Thursday to replace Peladeau as president and CEO of Quebecor and Quebecor Media.
"The governance committee and I are very pleased to transfer responsibility for the corporation's management to Robert (Depatie)," Peladeau said in a statement Thursday.
"With his team and with all our other collaborators at QMI, he has led Videotron to industry-leading performance among Canadian telecommunications companies and has built it into the most respected telecom company in Quebec," he added of Depatie's achievements at Groupe Videotron.
The surprise corporate changes will take effect May 8, after Quebecor holds its annual shareholders meeting in Montreal.
Peladeau, the son of company founder Karl Peladeau, joined Quebecor as assistant to the president in 1985 and has held the position of president and CEO of the media group for the past 14 years.
He was also the CEO of Sun Media, no news on who is taking over that position at this time.
From Playback Daily
Tags: Groupe Videotron, Pierre Karl Peladeau, Quebecor Inc., Quebecor Media, Robert Depatie, Serge Gouin, TVA Group