Breaking down Facebook Graph Search
Mediative's Ian Everdell (pictured) and ChickAdvisor's Alex de Bold weigh in on the potential of Facebook's latest advertising tool.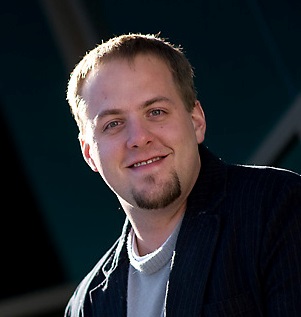 Though Facebook's Graph Search is only in beta testing, the industry is already buzzing with speculation about what the social network's new tool will mean for advertisers.
With the new tool, users can search for people, places and things that interest them using search terms, such as "music my friends like" or "people who like cycling." Graph Search also offers location-based functionality, allowing users to get more specific and search terms like "people who like cycling and are from my hometown."
Graph Search is also Facebook's latest attempt to build on and deepen similar offerings, such as recommended brand pages. The difference is that Graph Search will allow users to find brands' pages by drawing its results from the preferences and pages that their friends have liked.
Alex de Bold, co-founder of the social shopping and review community ChickAdvisor, tells MiC that Graph Search may offer advertisers and brands the ability to reach consumers earlier in their path to purchase, as they increasingly use social networks to research products and get recommendations from their friends.
But Ian Everdell (pictured), manager, user experience and research, Mediative, cautions that, with the opportunity for more targeted advertising comes the need for advertisers to find ways to get users to share deeper and more relevant information on Facebook.
Using the example of consumers who have liked a brand's Facebook page solely to enter a contest, Everdell says that brands will also need to find ways to interpret the data and decipher whether or not users are genuinely interested in the brand.
He adds that, if anything, Graph Search will open up opportunities for stronger location-based advertising.
"People are checking into locations and liking particular stores. It's going to be important [for brands] to have location by location data that is consistent and up to date," he explains.
Looking forward, the question for Facebook is whether or not advertisers will readily choose to hop on the Graph Search bandwagon over Google AdWords or other similar ad platforms. According to Everdell, it will depend on Facebook's ability to offer advertisers relevant data, as well as measurability.
He adds that the social network must also be looking at a launch for Graph Search on mobile if it wants to be immediately competitive.
In the meantime, he says, brands need to focus on creating location-based Facebook pages, updating their business information, and figuring out how to best position themselves to earn more "likes."