The Verdict: Thomas Cook puts kids first
The travel agency has posted results from its Kids First program, which saw kids creating video vacation reviews for parents and included partnerships with Corus Entertainment, IndigoKids and Today's Parent.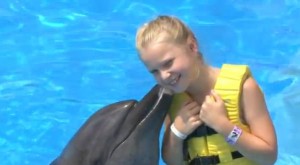 In this day and age, it's considered vacation suicide to book a holiday without consulting the internet first for reviews. That being said, research is typically less scrupulous for a party of two than a family of four, having to consider factors like kid-friendly meals, childcare and activities.
So to hasten the search, 92% of parents are turning to their kids for opinions on travel, says Jacqueline Grossman, retail marketing director at Thomas Cook, citing research conducted by its media partner Corus Entertainment.
"Mom's idea of a good time isn't always a kid's idea of a good time," says Grossman, adding that the brand and social media agency Lola decided to help weed out kid-unfriendly destinations by creating video reviews of youth talking about their favourite resort features ? such as mac-and-cheese dinners, beach-trotting Sesame Street characters and milkshakes on arrival at the hotel.
Thomas Cook launched the Kids First website in early January hosting video reviews conducted by children age 8 to 13, as well as corresponding packages from over 50 hotel destinations. And since the site's birth, the brand has seen its share of social media conversation rise from 5% to 20% and garnered over 13 million media impressions ? a direct result of the mommy blogger network it tapped into, partnerships with Today's Parent (placing print and online ads with supporting family travel-related content in the magazine) and IndigoKids (promoting the program with an e-newsletter sent to its subscribers), as well as commercials on YTV and Treehouse. Advertising was created by Cosmic Design and planned by VMC Media.
"When parents are planning a vacation, they frequently [visit stores like Indigo] in order to equip their kids with books and toys to make their experience of the flight a bit more pleasurable," says Grossman, adding that for each package booked through Thomas Cook Kids First, families receive gift vouchers to spend at IndigoKids and Shoppers Drug Mart, as well as a $50 pre-paidVisa card.
There is also an online contest, which comes to a close at the end of March, asking families to submit images and videos of their travels for the chance to win a vacation package. So far, the brand has tracked close to 30,000 submissions.
"Most travel companies advertise price points," she says, noting that Thomas Cook focuses on promoting its kid and family perks such as free activity books for the plane and airport lounge access. It's this value-driven approach and parent-focused targeting that differentiates the travel agency, adds Grossman. "Everything about this program, from the advertising to the media buy, was strategically thought out to target and reach over 60% of moms."