Revenues up for specialty services in 2012: CRTC
The regulator said Thursday that specialty, pay, pay-per-view and VOD TV services generated $1.23 billion in advertising for the year.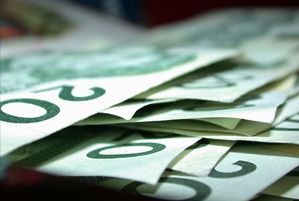 Combined specialty, pay, pay-per-view and VOD TV revenues over the last five years rose 35.4%, reaching almost $4 billion in 2012, the CRTC said Thursday as it released the 2012 figures for the TV services.
The services earned $3.75 billion the previous year, bringing the 2012 revenue total for specialty, pay, PPV and VOD services up by 5.9%.
National advertising revenues increased by 2.4% from the previous year to $1.23 billion. And expenses also rose to $2.9 billion in 2012, bringing the before-tax profit to $934.2 million.
Of the $4 billion in 2012 revenues, $1.39 billion was invested in Canadian program production, up 9.6% from the previous year.
Broken out, the Canadian programming spending included $221 million on news; $223 million on PNI (drama series, Canadian awards shows, long-form doc); $486 million on sports; $109 million on human-interest programming; and $241 million on other types of programming.
Specialty services in 2012 paid $353 million to Canadian indie producers as part of these Canadian programming investments, bringing the specialty services five-year spending to more than $1.6 billion on independent production.
The specialty services segment captured the largest share of revenue, earning $3.1 billion, with a slightly lower pre-tax profit margin at 26.3% (down from 27.4% the previous year).
The pay services sector revenues decreased by 2.4%, earning $457.8 million in 2012, and on-demand services also dipped from $386.7 million in 2011 to $379.6 million in 2012.
From Playback Daily