TICO gets wild with new travel campaign
The non-profit is using a TV campaign with animal-shaped suitcases to promote its travel services.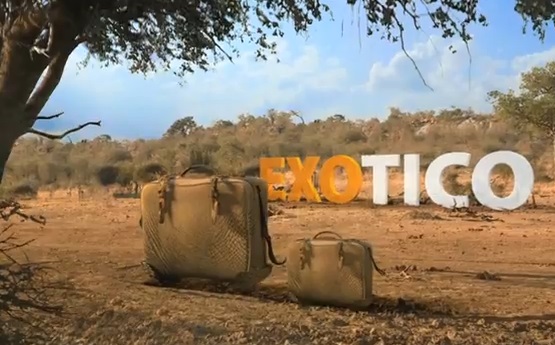 The Travel Industry Council of Ontario (TICO), the non-profit organization that administers the Ontario Travel Industry Act, is looking to raise the profile of its consumer protection services with its latest TV campaign.
With media by Ajax, Ont.-based First Impressions Media and creative by TICO's AOR, Aurora Ont.-based Larter Marketing and Communications, Toronto's Mindsweat Creative and Aurora's Marketing Garage, the campaign is targeted at adults above the age of 18 with a higher than average household income, and relies on 30-second spots airing across conventional channels like CBC, CTV, Global and Omni.
Chris Pope, advertising and marketing consultant, Larter Marketing and Communications, who acted as campaign director, tells MiC that Mindsweat and Marketing Garage were brought to the table to help take TICO in a new creative direction.
The animated TV spots depict suitcases made to look like the animals a traveller might see on a trip through the African Savannah. Narration explains how relying on a TICO-registered travel agent made the trip possible.
The campaign is supported by print ads in Zoomer magazine, and radio spots on 680News, which will roll out in the summer.
Pope says that this is the largest media buy TICO has undertake, allowing TICO to reach consumers at peak travel booking periods in the summer and late fall.
Pope adds that the larger ad spend will help the non-profit target more specific segments of travellers. While buys on CBC, CTV and Global were more generally targeted, spots airing on Omni are aimed at consumers who may have family to visit in other countries, and print ads in Zoomer magazine are targeted at seniors, who may have more disposable income and time to travel.
Pope says a goal of the campaign was also to reach TICO-registered travel agents and leverage them as ambassadors to further spread the non-profit's message.
The TV campaign will run in two nine-week phases, with the radio spots beginning to air in between them. The overall campaign will run until December.