DIY Network Canada unveils spring lineup
The Shaw property's schedule features new series like Salvage Dawgs (pictured) and returning shows like Million Dollar Contractor.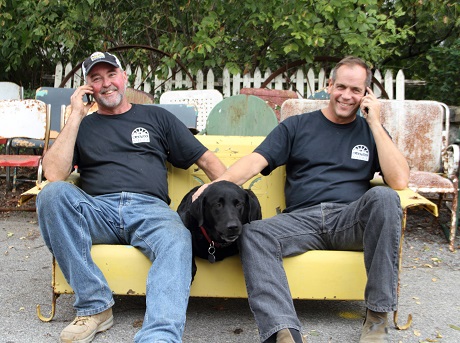 DIY Network Canada has hammered out its spring schedule, which features a lineup of brand new series, as well as returning shows.
Premiering May 2 at 10 p.m., I Hate My Kitchen follows a design team as it helps distressed homeowners overcome their kitchen problems.
Salvage Dawgs (pictured), which follows two business partners as they search for hidden gems in abandoned and condemned structures, will make its debut May 7 at 9 p.m.
Meanwhile, "Contractor to the Stars" Stephen Fanuka returns to DIY Network May 13 at 9 p.m. with a second season of Million Dollar Contractor.
Also returning to the Shaw channel for a new season is I Want That, which will begin its run May 7 at 10 p.m. A new season of Mega Dens rounds out the lineup and will begin airing May 27 at 10:30 p.m.
The spring lineup coincides with a national free preview of the channel from May 1 to 31.
Photo courtesy DIY Network Canada