MLSE names new president and CEO
On June 30, Tim Leiweke will succeed Tom Anselmi, who remains on board as COO.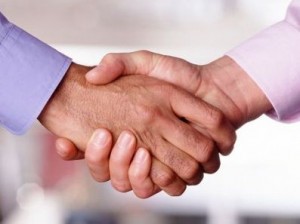 Maple Leaf Sports and Entertainment has announced the appointment of Tim Leiweke as its new president and CEO.
Leiweke takes over from Tom Anselmi, who was named president and COO of the company in September 2012, and will stay on in his role as COO.
Leiweke brings with him more than 30 years of experience in the professional sports business. He comes to MLSE from his role as president and CEO of Anschutz Entertainment Group, an international sports and entertainment company that owns the NHL's Los Angeles Kings, the MLS's Los Angeles Galaxy, a stake in the NBA's Los Angeles Lakers and several sports facilities, including the L.A.-based Staples Centre and the Home Depot Centre.
"Tim is a leader who understands what fans want and what it takes to build winners," said Larry Tanenbaum, chairman, Maple Leaf Sports and Entertainment, in a release. "With his deep leadership experience and unparalleled success at the highest levels of professional sports, Tim's the right CEO at the right time to lead the transformation of MLSE."
In his new role, Leiweke will work closely with Anselmi and MLSE's front office and sports team executives to lead the company.
He will step into his new position June 30.