AToMiC: Kevin Keane talks brainwaves and data
The former MediaCom director talks neuromarketing and his new start-up ahead of his AToMiC presentation later this month.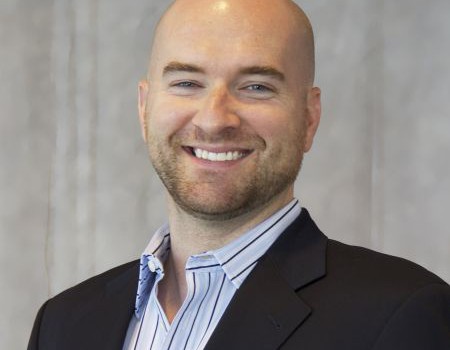 Former MediaCom director of business science Kevin Keane is taking analytics to a neurological level with the launch of his new start-up Brainsights, which kicked off two months ago with a silent technology building partner.
Keane will be sharing details on the new launch, which uses brain measurement technology to help businesses understand how audiences respond to their content at this month's AToMiC conference, happening Thursday May 23 at the Kool Haus in Toronto. MiC talked with Keane to get a preview of his talk and find out a bit more about what Brainsights is about.
What can we expect from your talk at AToMiC?
Keane: I am going to be framing things as calling a truce between "mad men" and "math men," there has been a lot of chat about the march of math into marketing departments and their infringement on creative territory. There is no real friction, but the framework of that truce should be augmented creativity. Despite the craze around big data and how it's a godsend to the marketing department to be able to prove everything, fundamentally our reality still remains that we are dealing with non-predictable behaviour of humans. We need to be testing using creativity that is boosted and supported by data. I am going to draw from industry examples, things I have been exposed to in my career as well as from the data that my company produces.
Can you explain what Brainsights is about?
Keane: Brainsights is a neuromarketing start-up that measures brainwave activity in response to content to help advertisers and media companies understand how people are consuming their content, where they are engaged and where they are considering their content. We use those insights to improve the creative product. Our technology provides a second-by-second data stream that measures the brainwaves that are responsible for things like engagement, anticipation and consideration. By using that data we can then support creative ideas, improve executions and also improve the value of different types of creative executions. Whether that is a TV spot, branded content, sponsorship or other things like that.
In my previous role with MediaCom we were leveraging big data to do things like high level marketing analytics and marketing ROI. When the questions like "how does my creative perform?" came from clients it was always something that stumped me. There are answers that can be survey or performance based, but there are methodological flaws with those. So when this opportunity to use neuromarketing came up it seemed like a far better option to see how campaigns are driving innovation.
What has the response to the launch of the company been so far?
Keane: I have been pounding the pavement for about two months, so the company is still pretty new but the response has been incredible. The major media agencies are all very interested in using this type of technology to measure things like content integration and sponsorships because they are getting the same kinds of questions that I got at MediaCom, like how do I know this campaign actually moved the needle? How do I know it is performing? This launch can solve that question. So the response so far has been very positive.