Spotted! Stratford Festival hosts Pinballapalooza
The theatre fest promoted its ongoing production of Tommy with a record-setting pinball game and a live performance in Toronto.
The Stratford Festival upped its game at Toronto's First Canadian Place yesterday, with a special activation for its production of Tommy.
To promote the musical, which is about a young pinball wizard, and is based on a double album by British rock band The Who, the festival rounded up 100 pinball machines and eager players in a successful attempt to set a Guinness World Record for the most simultaneous games of pinball being played (there was no record before the attempt).
Targeting adults aged 20 to 40, as well as men above the age of 50, the festival also allowed passersby to join in the old-school arcade action, and had members of the Tommy cast on hand to treat the audience to two performances of songs from the show.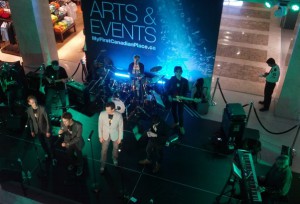 The execution was handled by the festival's internal marketing team, which worked closely with First Canadian Place. To help build buzz around the activation, the festival relied heavily on social media, using the Twitter hashtag "#sfPinball" and inviting people to the event through Facebook.
It also sent out emails to its Toronto fans, as well as people who work at First Canadian Place, and ran a two week campaign at the location with signage and an on-site pinball machine.
Lisa Middleton, director of marketing and audience development, Stratford Festival, tells MiC that this is the first time the festival has promoted a production like this. She says it's also the first time the festival has focused its efforts so heavily on Toronto since the early 2000s, adding that it was critical for the festival to re-establish its presence in the market and put the music from Tommy in front of people in a more interactive way.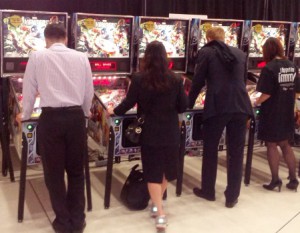 Middleton says that, on top of promoting Tommy, the festival was also looking to drive awareness of its recently launched shuttle bus service, which runs from Toronto to Stratford, ON.
Looking forward, Middleton says promotions for Tommy will continue, with a campaign that features TV, radio, print and OOH ads expected to roll out in the near future. The festival will also invite a group of 100 Twitter and Facebook influencers to an upcoming performance of the musical, leveraging their social networks to build buzz for the show.
Tommy is onstage at the Stratford Festival until Oct. 19.