Global marketing outlook rises in May: study
The boost is the fifth in as many months, according to the latest report from Warc.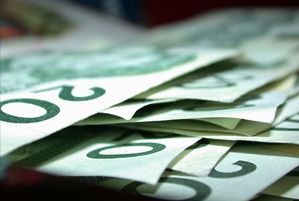 Global marketing budgets rose for the fifth straight month in May everywhere except in Europe, which slipped, according to the latest monthly Global Marketing Index (GMI) from Warc.
Monthly indexes reached their highest value since the index began in October of 2011, coming in at 54.3, up from 52.9 in April. The scoring system dictates that scores over 50 are generally improving and scores below that are generally declining.
In the Americas, the index for marketing budgets rose 3.2 points to 58 for the month, the highest regional figure for marketing budgets recorded so far. Asia Pacific's rose to 53.8 and Europe's dipped below 50 to 49.7.
Global trading conditions, the second component of headline GMI also continued to perform strongly in May, registering at 59.1, the same score as April's result. The Americas came in slightly higher at 60.8.
The index of staffing levels remains at 56 globally, with the Americas coming in slightly above at 56.9.