MediaCom wins Formula E account
The media agency will be responsible for the inaugural season of the electric Formula car racing series.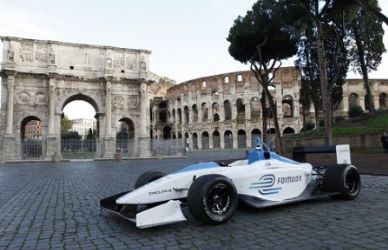 WPP agency MediaCom has won the account for the inaugural season of the FIA Formula E Championship, which will see fully-electric Formula cars race in 10 circuits worldwide beginning in 2014.
The races, which will be held in cities including Los Angeles, London and Rio de Janeiro will be supported by MediaCom Sport to partner with global sponsorship clients, according to a release on the announcement.
"MediaCom is honoured to be part of the world's first all-electric racing championship," said Marcus John, global head of sport at MediaCom Sport in the release. "We are excited to begin working with championship promoter Formula E Holdings and briefing global brands about how they can partner around this ground-breaking sport, which is transforming the future of transportation. Formula E offers the perfect platform for companies to demonstrate their commitment to sustainability in an authentic way."