CRTC renews licences for CBC
The regulator has also green lit advertising on Radio 2 and Espace Musique for a three-year period.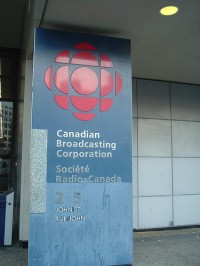 The CRTC has renewed the licences for the CBC's English and French-language TV and radio services for the next five years, until August 31, 2018. This announcement comes following a public hearing last November that saw more than 8,000 interventions during the proceeding.
The regulator has also given the CBC the go-ahead to gradually increase national advertising on Radio 2 and Espace Musique for a period of three years, according to the CRTC release. Ads on the stations will not be allowed to make up more than four minutes per hour and can be split into no more than two blocks per 60 minute period.
At the end of the three-year period, the CBC can submit a new application to the CRTC if it wishes to continue broadcasting ads on Radio 2 and Espace Musique. It will have to demonstrate that the ads have not had an undue adverse effect on advertising markets, that listeners have not been inconvenienced by the spots, that the level of investment in radio broadcasting has been maintained and that there has been no reduction in the variety and diversity of programming on the two stations.
Also mentioned in the notice of renewal, the CRTC is mandating that the CBC becoming more transparent to Canadians in the ways it nominates CBC ombudsmen, who are responsible for examining complaints from citizens regarding the news, current affairs and public affairs content broadcast on the radio, television or digital media.