The Fashion Spot gets a makeover
The Evolve Media property has relaunched to offer localized content and greater sponsorship and brand integration opportunities.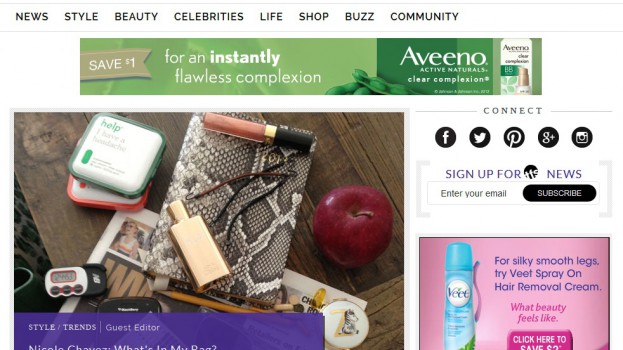 The Fashion Spot, part of Evolve Media's Totally Her Media portfolio, recently relaunched its website, with a greater focus on image-driven content.
As part of its overhaul, the fashion and beauty site, targeted at women aged 18 to 34, has introduced several new features, including the Life and Hot on the Spot sections.
Walder Amaya, SVP, Canadian and international operations, Evolve Media, tells MiC that the relaunch was necessary for The Fashion Spot because it needed new ways to deliver relevant and visually-driven content to continue to grow the social communities it had built in specific markets, including Canada, the US and the UK.
To this end, The Fashion Spot team will consist of localized bloggers and freelance writers working under an international editor. Amaya says the plan is to grow the site's local teams to offer greater coverage of events like Toronto Fashion Week, but he was unable to provide any further detail on upcoming changes.
He adds that the relaunch was also part of an effort by the site to grow its ad offerings beyond traditional display opportunities. He says the shift to localized sites will allow The Fashion Spot to offer more relevant sponsorship and brand integration opportunities around specific sections of the site, as well as around coverage of high-profile events. Additionally, the site will offer new formats for digital pre-roll advertising.
According to comScore data from April, The Fashion Spot sees about 240,000 unique monthly visitors in Canada and about two million page views.