Kraft Dinner makes guilt feel good
The Kraft Foods Canada brand has launched its first major Quebec campaign in 12 years, using OOH ads and transit shelter vending machines.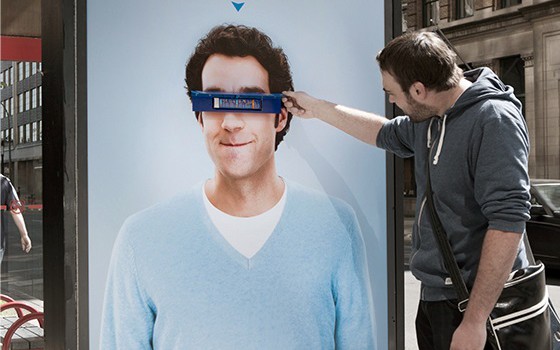 Kraft Dinner is embracing its status in Quebec as a "guilty pleasure" food with a light-hearted new campaign targeted at adults over the age of 30.
With media by MediaVest and creative from Taxi, the "Guilty of being Good" campaign's focus is primarily on OOH ads in cities like Montreal and Quebec that feature people with satisfied expressions whose eyes are covered by a Kraft Dinner box to conceal their identities. Some ads leverage French TV personality Dany Turcotte.
The brand recently supported its OOH efforts by transforming some transit shelters into KD vending machines for one day only.
Additionally, Kraft is relying on TV ads on channels like TVA and Canal Vie, in which a man enjoys a box of KD while his family is gone and gets rid of the evidence by throwing it in the neighbours trash. Rounding out the media buy are print spots in Ricardo magazine and Chatelaine, which include a two-page spread with a KD recipe from Dany Turcotte.
The campaign is the first major effort by the brand in Quebec in the past 12 years. Nicolas Rivard, senior art director, Taxi Canada, tells MiC it was important for KD to return to the province to reconnect with an older audience that likely enjoyed it in the past.
He adds that targeting an older audience was also a way to change the perception of the brand, which is typically seen as a staple food for students and young adults because it's inexpensive.
Rivard says the campaign was based on the insight that many Quebecers have a unique love of food and take pride in what they eat, but still love foods like KD even though they won't necessarily admit it.
The campaign will run until Aug. 25.