Canadian Tire consolidates media with Omnicom Media Group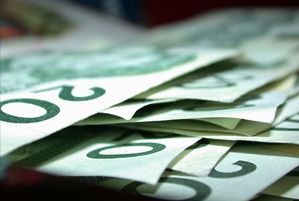 Canadian Tire Corporation has announced Omnicom Media Group Canada is now its agency of record for its consolidated media account.
Touché! will lead business on the account, which coincides with the launch of a Toronto office for the agency, according to a release. The win marks an expanded account with CTC for Touché!, which already handles media planning and buying for the company's FGL Sports and Mark's divisions.
Fred Forster, CEO at Omnicom Media Group Canada, tells MiC plans to open a Toronto office for Touché! were already in the works but this win has accelerated the process. He adds the office will open with a staff of 12 to 15 through a combination of people from Omnicom's Toronto office, Touché!'s Montreal office and new hires and add  more as additional clients are transferred to the office.
"Our decision to consolidate with one media agency was driven by the need to get more strategic and more efficient in how we do things across all of our divisions in a fast changing media marketplace," said Duncan Fulton, SVP of corporate affairs, Canadian Tire Corporation in a release. "We saw benefit in working with one integrated media services team who can have line of sight and drive media strategy across all of our business units. Touché! and Omnicom were the clear choice."
Tags: Canadian Tire, Canadian Tire Corporation, Duncan Fulton, FGL Sports, Mark's, MediaCom, Omnicom Media Group Canada, Touche!