InNetwork launches social influencer network platform
The company's CEO Chris Keevill talks to MiC about the platform, which connects advertisers with social influencers based on audience data.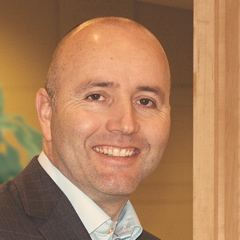 InNetwork, a company with offices in Toronto and Halifax, is officially introducing its new cloud-based social influencer platform.
The platform, also called InNetwork, allows agencies and advertisers to connect with networks of Canadian social influencers who have been vetted by the company and can be selected based on specific criteria, including target audience.
The company vets its social influencers by reading their blogs, posts and tweets and building profiles of them and the areas of interest they cover. It then layers audience data on top of this, including age, income, education level and geography, and adds the social influencers to its database.
Agencies and advertisers can then search the database using keywords and desired demographics to be connected with the social influencers who best match their needs.
Chris Keevill, CEO, InNetwork, tells MiC that the platform will also allow advertisers to capture and report the results of a campaign.
He says the company decided to launch its platform because it saw a lack of players in the marketplace who can help advertisers leverage social influencers in an efficient manner and provide audience and campaign data to ensure that advertisers connect with the right influencers.
Keevill says the company will look to roll out its platform in the US in September.