Chrysler-Jeep-Dodge buys the most: Media Monitors
The car dealer is tops in Toronto when it comes to radio air time, with Brault & Martineau leading the pack in Montreal for the week of June 24 to 30.
Chrysler-Jeep-Dodge bought the most advertising air time in Toronto for the week of June 24 to 30, according to the latest Media Monitors report.
The car dealer jumped from #4 last week to reach the top spot, with Mitsubishi Motors staying at #2, The Beer Store moving from #5 to #3, Virgin Mobile leaping two spots to #4 and MarineLand moving from #7 to the #5 spot for the week.
In Montreal, Brault & Martineau moved from #3 to the top spot for the week. The Ford Dealer Association made a big jump from #63 to #2.
Rounding out the top five, Telus Mobility jumped from #5 to #3, AlarmForce held steady at #4 and Silver Star Montreal joined the list at #5.
Toronto:
By brand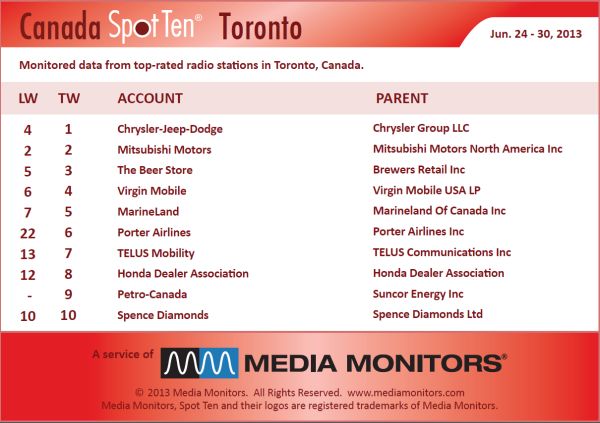 By category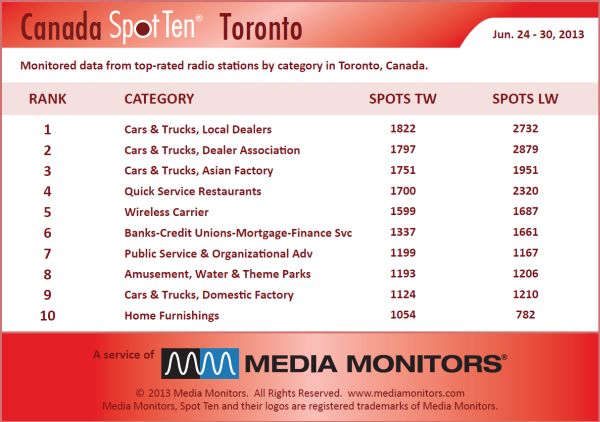 Montreal:
By brand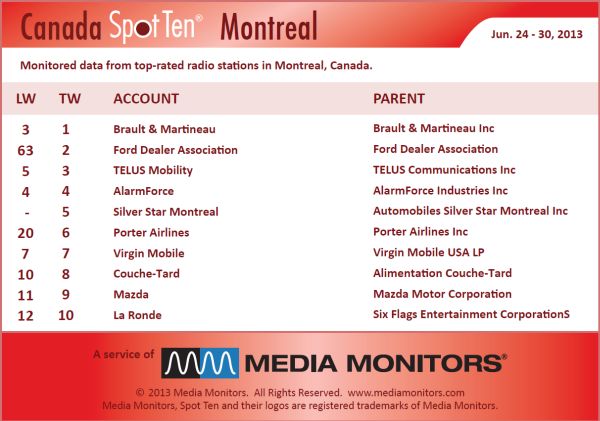 By category