IAB Canada updates terms and conditions
The industry organization has released the new document following a year of meetings and negotiations.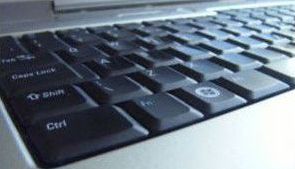 The Interactive Advertising Bureau of Canada (IAB Canada) has released an updated list of terms and conditions to be used by agencies when booking a campaign.
The new terms and conditions come following over a year of meetings and negotiations with industry members, and come after the last major update in 2008.
Julie Ford, VP of operations for IAB Canada, tells MiC that going forward there will be more frequent updates to the terms and conditions, with a meeting booked in November to discuss what people like and dislike about the latest changes.
Some of the major changes outlined in the new document include the default setting of media company numbers being used for billing if not otherwise identified in the insertion order. Also new is all parties involved in the campaign must be transparently identified on the insertion order, this includes all third-party advertisers, verification, viewability and other data companies.
"The payment liability section was a difficult piece to rework and I know there are still some issues so that will be one of the top areas that we discuss in November," says Ford.
Agencies must be the authorized agent for their clients in order to use the IAB Canada terms and conditions. If asked by the publisher to use them there must be written proof that there is a working relationship with the client. If the agency is acting as a principal to the client then an addendum might be needed or payment will be given up front to the publisher.
Also new in the 2013 terms and conditions is the addition of more protection for publisher data against the unapproved harvesting, collecting and repurposing of audience data.
"We needed to update information around whether or not people are using their ad servers," she says. "That includes disclosing any data verification or viewability tools they are using. We are working those into the terms and conditions so publishers aren't being blindsided by numbers. If everyone is transparent up front then perhaps there will be less friction later on in the process."
Ford says the updated terms and conditions, which the organization worked on with Toronto law firm Heenan Blaikie give the ability to include addendums into the document but it is also recommended to not change any wording within the standard rules. Ford adds common addendums will be looked at in November and considered for future updates.
Visit the IAB Canada website for the complete set of updated terms and conditions.