Corus reveals fall slates for CosmoTV and OWN
New series for Cosmo include the dating game show Baggage (pictured), while the true-crime documentary series Addicted to the Life joins OWN's lineup.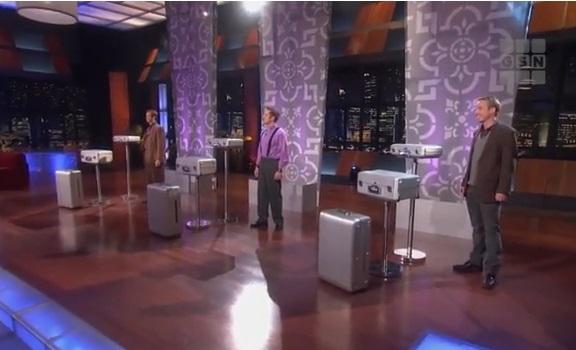 Corus Entertainment has unveiled the fall programming lineups for its female-targeted specialty channels, CosmoTV and OWN, both of which feature a slate of new and returning series.
At 8 p.m. on Wednesdays starting Sept. 4, The Bachelor Canada makes its network premiere on CosmoTV, with a nine-episode season that will follow Brad Smith as he searches for love.
Dating game show Baggage, hosted by Jerry Springer, will also join the channel's Wednesday lineup in the 10 p.m. slot starting Sept. 4, while Married to Medicine premieres Thursday Sept. 12 at 8 p.m.
Season five of The Rachel Zoe Project returns to Cosmo starting Tuesday Sept. 3 at 8 p.m., and season 4 of The Vampire Diaries will premiere on the channel Monday Oct. 14 at 9 p.m.
New series on OWN include Motives and Murder: Cracking The Case, which premieres Thursday Sept. 5 at 11 p.m. and follows police as they unearth clues to solve perplexing crimes. Meanwhile, Final 24, a series that offers an inside look at the last 24 hours in the life of a celebrity, debuts Saturday Sept. 7 at 7 p.m.
Also new to OWN is the true crime documentary series Addicted to the Life, which kicks off Thursday Oct. 3 at 9 p.m., and Houston Beauty, a series that follows the life of the director of the Franklin Beauty School and will premiere in November.
The Canadian crime documentary series The Devil You Know returns to OWN for a fourth season starting Saturday Sept. 7 at 9 p.m., and is joined by Six Little McGhees, which premieres with back-to-back episodes starting Monday Sept. 9 at 9 p.m.
Other returning series include Welcome to Sweetie Pie's, which will debut Thursday Aug. 1 at 8 p.m. before moving to the noon slot on Sundays starting Sept. 8., and Oprah: Where Are They Now?, which will premiere Sunday Oct. 13 at 10 p.m.
Rounding out the list, Iyanla: Fix my Life returns for a second season starting Monday Nov. 4 at 8 p.m.
The fall lineup for both channels will include a variety of ad and sponsorship opportunities, according to a representative from Corus Entertainment.