Lifetime unveils fall sked
The Shaw specialty's slate includes new originals like Witches of East End (pictured) and returning shows like Dance Moms.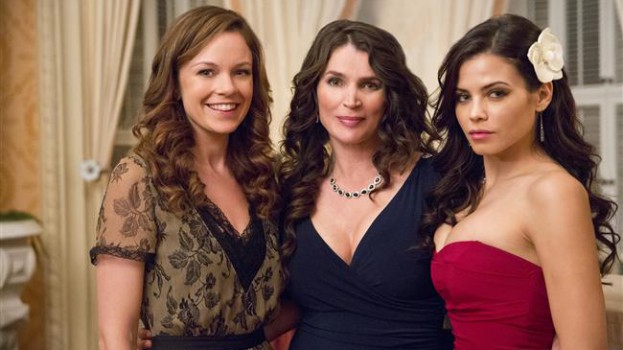 Shaw Media's Lifetime is getting ready for the fall TV season with its lineup of new and returning reality shows and dramas.
Extreme Moms, a new series that captures the outrageous behaviour of moms to help them fix their families, premieres Wednesday Aug. 28 at 8 p.m. and will be followed by the series premiere of Catering Wars, which follows teams of caterers as they deal with over-the-top clients and compete for catering gigs, at 9 p.m.
Meanwhile new drama Witches of East End, in which a seemingly normal woman and her daughters find out that they're witches, joins the Lifetime lineup on Sundays at 10 p.m. starting Oct. 6.
Returning for new seasons are Dance Moms, which premieres on Tuesdays at 9 p.m. starting Aug. 27, and Double Divas, which joins the Wednesday lineup with back-to-back episodes starting Aug. 28.
Drop Dead Diva kicks off with a two-hour season premiere Sunday Sept. 1 at 9 p.m., while Abby's Ultimate Dance Competition joins the Tuesday lineup in the 10 p.m. slot starting Sept. 3.
There will be a variety of ad opportunities available around both new and returning series, according to a Shaw Media representative.