Globe and Mail stops print delivery in Newfoundland, Labrador and parts of B.C.
Publisher and CEO Phillip Crawley on the decision to stop sending printed copies to those areas of the country.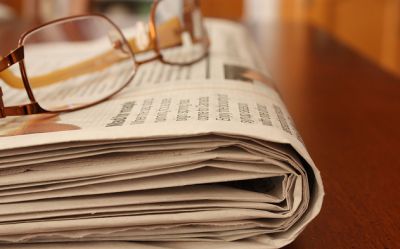 The Globe and Mail has announced it will no longer be delivering printed copies of its newspaper to Newfoundland, Labrador and parts of British Columbia (Prince Rupert, Prince George, Whistler, Sun Peaks and Revelstoke).
Phillip Crawley, publisher and CEO of the Globe and Mail, tells MiC the decision to cease publication to these areas is strictly a numbers game, with it costing about $1.5 million to deliver the approximately 3,000 copies to those areas of the country.
In addition to the financial costs of getting printed copies to those areas, Crawley says there is often difficulty getting the papers there on time or at all, with weather delays often impacting delivery times.
Subscribers impacted by this change will receive 50% off the price of a digital subscription to Globe Unlimited or the Globe2Go, the PDF edition of the newspaper.
"We know there will be people who have gotten the printed paper for years that will be disappointed but the numbers don't make sense to keep up printed delivery in these outlying areas," says Crawley. "We hope those people will make the switch to digital."
According to the last AAM report, the Globe and Mail's Saturday edition had the highest total paid circulation in the country, with 354,850 for the six months ended March 31, 2013. The Globe's weekday circulation comes in at #2 on the list, with total paid circulation of 291,571 for the six-month period.