CBC/Radio-Canada partners with Canadian Broadcast Sales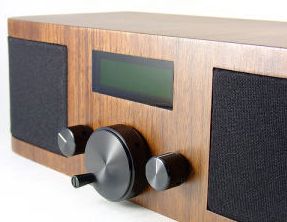 CBC/Radio-Canada has announced a partnership deal with Canadian Broadcast Sales (CBS) to represent advertising on CBC Radio 2 and Espace musique, which were given the greenlight to start airing ads this fall earlier this year by the CRTC.
Alan Dark, general manager, CBC Revenue Group, tells MiC the deal with CBS automatically gives CBC/Radio-Canada access to clients across the country for the national sales deals Radio 2 and Espace musique are looking for.
"Because we aren't traditionally in the radio sales business and the people at CBS deal with radio planners and buyers across the country every day, they instantly bring a wide breadth of clients," he says. "There basically isn't a radio buy in Canada that's done, which CBS isn't aware of based on the number of stations that they represent. It enables us to fire up our sales teams quickly."
Dark adds the team at CBS will be working with the CBC Revenue Group to sell multi-platform deals across the CBC's properties.
The CBC has announced Jennifer Smith has been appointed as national sales director for CBC Radio 2, working as the liaison between the pubcaster and CBS and its clients. Smith adds these responsibilities to her current role as director of sales and marketing for western Canada at the CBC Revenue Group.
Reneault Poliquin, senior director, médias sales development, Radio-Canada Revenue Group, will be the key point of contact between CBS and Radio-Canada clients for Espace musique.
CBC Radio 2 and Espace musique are allowed to air four minutes of ads per hour, split into no more than two blocks starting this fall, as per the conditions laid out by the CRTC at the end of May.
David Bray, president of Bray & Partners says on average radio stations across the country air between eight and 12 minutes of ads per hour, sometimes going over. He adds that Radio 2 and Espace musique generally targets an audience of adults over the age of 35.
Tags: Alan Dark, Bray & Partners, Canadian Broadcast Sales, CBC/Radio Canada, David Bray, Jennifer Smith, Reneault Poliquin