Fashion launches online shopping platform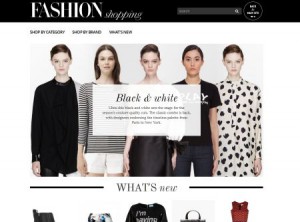 St. Joseph Media's Fashion magazine has announced the launch of Fashion Shopping, a new site that will feature more than 1,500 items, including clothes, shoes, bags and accessories selected by editors of the magazine from partnering retailers, like Net-A-Porter and My-Wardrobe.com.
Angie McKaig, director, digital lifestyle brands, St. Joseph Media, tells MiC that pieces featured on the site will be integrated into online and print pieces in the magazine, with details on those integrations still being ironed out on the editorial side.
She adds the new site "closes the loop," making a direct line between recommending products in editorial pieces and then showing readers where they can be purchased through Fashion Shopping.
Fashion Shopping is a revenue sharing site, but a St. Joseph Media representative says the brand is not sharing what percentage of sales will go to publisher and how much will be going to the retailer.
Rogers Media also launched an online shopping platform for its brand, with Louloushopping.com coming to market in April of this year.
Tags: Angie McKaig, Fashion Magazine, Fashion Shopping, St. Joseph Media