FX Canada unveils fall lineup
Returning shows like American Horror Story (pictured), It's Always Sunny in Philadelphia and Sons of Anarchy are all back with new seasons this fall.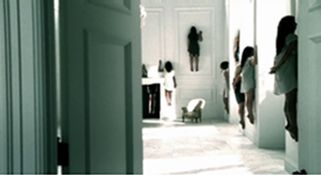 Rogers Media has rolled out the fall season details for FX Canada.
Season nine of the comedy It's Always Sunny in Philadelphia premieres on Thursday Sept. 5 at 10 p.m., immediately followed by the start of season five of fantasy football show The League at 10:30 p.m.
Season four of biker drama Sons of Anarchy kicks off on Tuesday Sept. 10 at 10 p.m., with SAMCRO out of jail and Jax dealing with the birth of his new son.
Last on the list of new launches is the newest installment of American Horror Story: Coven, which bows on Wednesday Oct. 9 at 10 p.m. According to a Rogers Media representative, FX Canada will be putting the biggest promotional push on that show, advertising it across the media co's assets.
Media sponsorship opportunities, including brandsell, opening and closing billboards and snipes are available around the fall fleet of shows.