Corus Radio launches series hosted by The Property Brothers
The series, called Off Topic, premieres Sept. 14 and is the first time Corus has leveraged its TV talent for a new radio show.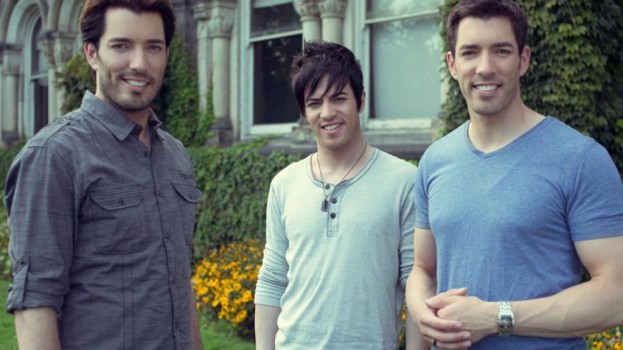 Corus Radio has announced the launch of Off Topic, a 13-week special radio series that is slated to launch nationally with its first episode Sept. 14.
Targeted at adults aged 25 to 54, the radio show will be hosted by Drew and Jonathan Scott, stars of W Network's The Property Brothers and their brother J.D. Scott, who will talk about everything from dating and relationships, to travel and health. Gord Harris, brand director, Talk Radio AM 640, tells MiC the hosts won't be talking about home improvement because the aim of the radio show is to showcase other sides of the Scott brothers' personalities.
The series will air across Canada on Talk Radio AM640 in Toronto, AM 900 CHML in Hamilton, AM 980 in London, 680 CJOB in Winnipeg, News Talk 770 in Calgary, 630 CHED in Edmonton and CKNW AM 980 in Vancouver.
Harris says that a radio series leveraging Corus' TV talent is a first for the media company, noting that Corus Radio was looking to add some fresh and unexpected content to its lineup.
He says The Property Brothers were a good fit because of their existing following in the 25-to-54 demo, their personalities and their background in entertainment, adding that the series was also seen as a good opportunity to grow The Property Brothers brand and engage viewers and listeners by giving them a behind-the-scenes look at the pair.
Harris says if the series does well it might set the tone for Corus Radio to look to turn other TV personalities into radio hosts.
For advertisers, there are both ad and sponsorship opportunities available around the series, including 15- and 30-second spots, segment sponsorships and presenting sponsorships for the series.
A new season of The Property Brothers premiered Sept. 3 on the W Network and is being promoted through a cross-platform campaign around the station's new shows.