Canadian online ad revenue exceeds $3 billion in 2012: study
The IAB's Canadian Internet Advertising Revenue Survey projects that revenues will reach $3.36 billion by the end of 2013, with mobile seeing 50% growth.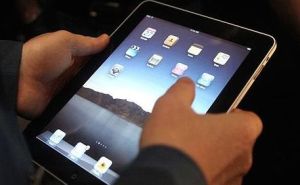 At its 2013 Fall Mixx conference yesterday, IAB Canada unveiled the results of its Canadian Internet Advertising Revenue Survey, which documents both the actual online ad revenue from 2012 and the estimated revenue for 2013.
According to the survey, online and mobile ad revenue for 2012 saw a 17% boost, growing to $3.1 billion from $2.7 billion in 2011. Online alone, which still accounts for 95% of digital ad revenue, grew 13% to $2.9 billion, while mobile ad revenue almost doubled in 2012, reaching $160 million, due to increased smartphone and tablet penetration, increased social media consumption on mobile and improved ad integration into mobile apps and websites.
In French Canada, meanwhile, online ad revenue grew 14% to $559 million in 2012, representing 19% of total online ad revenues for the year.
With the 2012 numbers, online ad revenue rose to just under 90% of TV's 2012 ad revenue of $3.5 billion, and holds a 27.5% share of total ad revenue compared to TV's 30.9%.
The study shows that search and display continue to be the primary ad revenue vehicles online, accounting for $2.2 billion or 70% of all ad revenue in the category for 2012. Search revenue edged upward to a 42% share, while display held steady at 30% and classifieds dipped to 19%. Online video revenue, meanwhile, grew 27% in 2012, reaching $92 million.
Automotive continues to lead all other product categories in online ad revenue, growing to a 17% share in 2012 from 15% in 2011. It was followed closely by CPG, retail and financial services advertisers, which claimed 12%, 12% and 11% shares, respectively.
Turning its gaze to 2013, the survey is projecting that total internet ad revenues will grow 9% by the end of the year, reaching $3.36 billion. The forecast includes a 7% growth in online to $3.1 billion, and a 50% increase in mobile revenues to $240 million.
Meanwhile, French-language online ad revenues are expected to grow 6% to $590 million.