Ford Lincoln buys the top spot: Media Monitors
Ford Lincoln jumped from second place to #1 in Toronto for the week of Sept. 9 to 15, according to the latest Media Monitors report.
Coming in the #2 spot in the city is RBC Royal Bank, which moved up from #3 the previous week. Last week's #1 Visa dropped to #3 for the week, Mitsubishi Motors held steady at #4 and Spence Diamonds moved up one spot from #6 to #5 to round out the top of the list.
CTV held onto the top spot in Montreal, with Ford Lincoln moving up from #3 to land in the #2 spot. Telus Mobility jumped from #10 to #3, Brault & Martineau moved from #5 to #4 and Bell TV made a big leap from #27 to #5 in the city.
Toronto:
By brand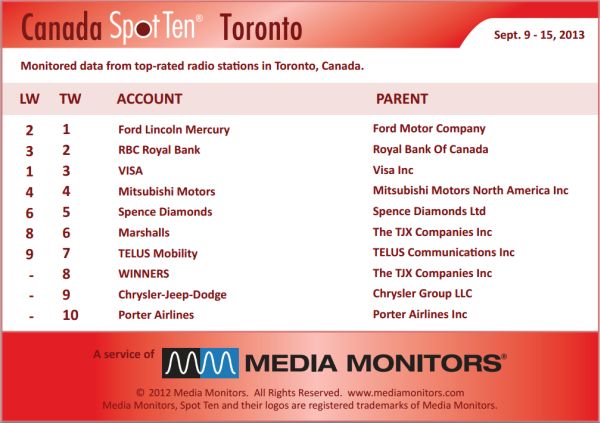 By category
Montreal:
By brand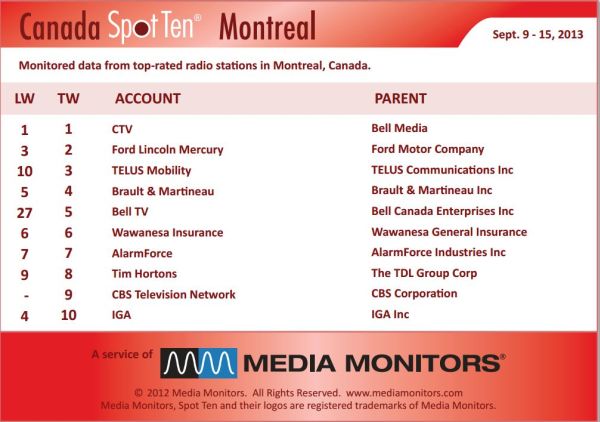 By category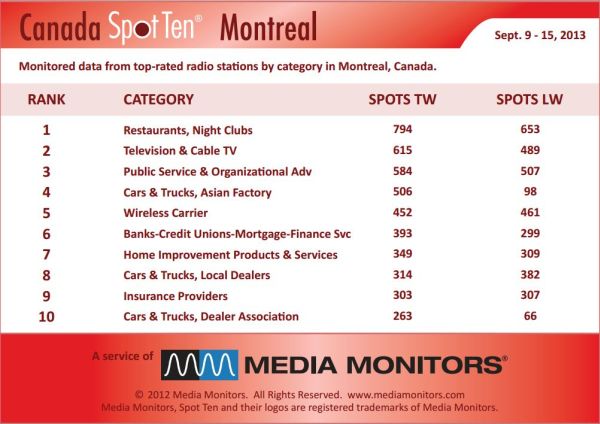 Tags: ctv, Ford Lincoln, media monitors