Samsung teams up with Speed Skating Canada
The brand is now the national partner of team Canada's short track program and will activate with branded content featuring the athletes.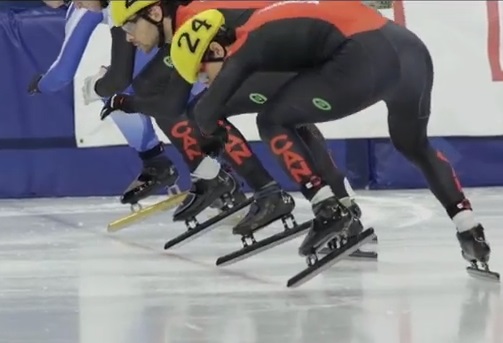 As the 2014 Sochi Olympic Games approach, Samsung Canada is deepening its ties to speed skating with the announcement of a new partnership with Speed Skating Canada.
The partnership will see the brand, which has long been a sponsor of the sport on both amateur and Olympic levels through activations like its Samsung Hope for Children speed skating clinics, become the official national partner of Speed Skating Canada's short track program.
As part of the deal, Samsung will have brand exposure in training arenas and on the team's race suits and apparel, and will activate its sponsorship through broadcast and online elements that will roll out during the Games. Additionally, it has shot branded content featuring some of the short track athletes, which will roll out in the lead up to the Games.
"With the Olympics around the corner, Canadians will become more and more engaged with our Canadian athletes and winter sports," Mark Childs, CMO, Samsung Canada, tells MiC. "Speed skating captures the hearts and minds of Canadians, not just in the Olympics but in their everyday lives as well, so we feel it's part of our journey to bring the brand to life here in Canada."
Through its activations, Childs says Samsung is looking to reach adults who are young at heart and range in age from their teens to their mid-forties, who are both watchers and players of sports.
He adds that Samsung is continuing to work on its Olympic plans beyond its new partnership with Speed Skating Canada, noting that the brand will be amplifying its activities around sports as the Games approach.