ZoomerMedia launches HopeTV
The company has rebranded Winnipeg-based Joytv11 to focus on Christian programming like Joyce Meyer.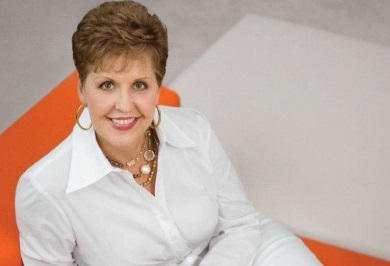 ZoomerMedia has rebranded Winnipeg-based TV station Joytv11 as HopeTV, a lifestyle channel devoted to Christian and local programming.
While Joytv11 aired a mix of interfaith and family programming, HopeTV will target the same audience of adults above the age of 45 as ZoomerMedia's other properties, and carry Christian lifestyle content, as well as content driven by Canadian Christian ministries, including series like Joyce Meyer, Living Truth, 700 Club and 700 Club Canada.
The new channel will offer advertisers traditional TV ad opportunities, including 30-second spots, as well as digital display opportunities on the HopeTV website.
Tore Stautland, general manager, Christian paid programming and advertising, ZoomerMedia Television, tells MiC that Zoomer chose to rebrand Joytv11 because its other properties were limited in the amount of Christian programming they could broadcast and the company was seeing increased demand from producers for Christian content availability, particularly in primetime slots.
He adds that the ability to offer Christian content in primetime will be one of the key differentiators for the new channel.
He says the rebrand was also a good fit for Zoomer's target audience, for which faith is an important part of everyday life.
HopeTV is being promoted heavily across Zoomer's owned properties in Christian programming blocks on VisionTV and other Joytv channels, as well as through social media. Stautland says Zoomer is also planning an external media buy that will see it leverage Christian radio stations like Shine FM in Alberta and CHRI in Ottawa, as well as Christian print publications. Media for the campaign will be handled by Vancouver-based Eagle-Com Marketing while Zoomer will handle the creative.
Stautland says Zoomer is also looking into creating original programming for the channel, but currently has no specific plans in the works.
HopeTV is available in six million homes through Bell, Rogers, Shaw and MTS.