A&W introduces better beef
The QSR is promoting its new hormone and steroid-free beef with TV spots and a microsite that offers an inside look at where its meat comes from.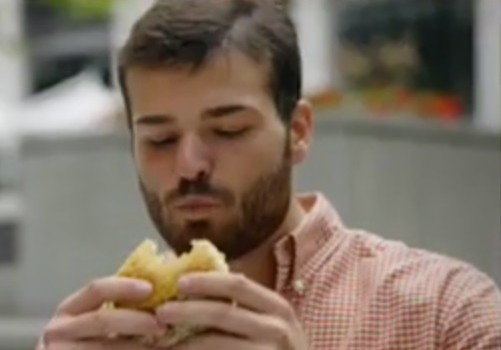 A&W Canada is promoting its switch to hormone- and steroid-free beef through its new "Better Beef" campaign, with media by Vizeum and creative by Rethink.
Targeted at the QSR's core consumer base of adults aged 25 to 45, the campaign features a heavy national TV buy, with 30-second spots airing on conventional and specialty channels like CTV, Global, Food Network and TSN.
The TV spots feature long-time A&W spokesperson Alan, who asks consumers what they think of the restaurant's burgers and reveals that the beef is now hormone- and steroid-free.
The campaign is supported by social media and search advertising, as well as in-store signage.
Susan Senecal, CMO, A&W Canada, tells MiC that the core of the campaign is the microsite AWbetterbeef.ca, a platform that offers additional information on the change and allows consumers to ask questions about it.
She says that while the media spend is about even with the spends for A&W's traditional product-focused campaigns, the "Better Beef" campaign is suited to a heavier digital buy because consumers will naturally want to know more about the switch to hormone- and steroid-free beef, and the microsite presents the company with the opportunity to create additional content that offers a behind-the-scenes look at the brand and the ranchers whose beef it uses.
Senecal says A&W made the switch to hormone- and steroid-free beef following consumer research and in response to growing consumer interest and concern about what they're eating and where it comes from. She adds that the brand also switched to recyclable packaging and reusable mugs and fry containers at many of its restaurants earlier this year in response to similar demands for environmentally friendly fast food options.
The TV spots will be in market for the next 10 weeks.