The Government of Canada buys the top: Media Monitors
The Government of Canada bought the most radio airtime in Toronto for the week of Oct. 7 to 13, according to the latest Media Monitors report.
Coming in at #2 in the city was the Ford Dealer Association, which moved up from #8 the previous week. At #3 was BMO Bank of Montreal, jumping from #27 the week before. Last week's #1, the Ontario Power Authority, fell to #4 and Esso dropped from #2 to #5 for the week, rounding out the top of the list.
In Montreal CTV stayed in the top spot, with the Government of Canada moving up from #7 last week to sit at #2. Brault & Martineau held its #3 spot, Subaru entered the list at #4 and Esso moved up one spot from #4 to #5.
Toronto:
By brand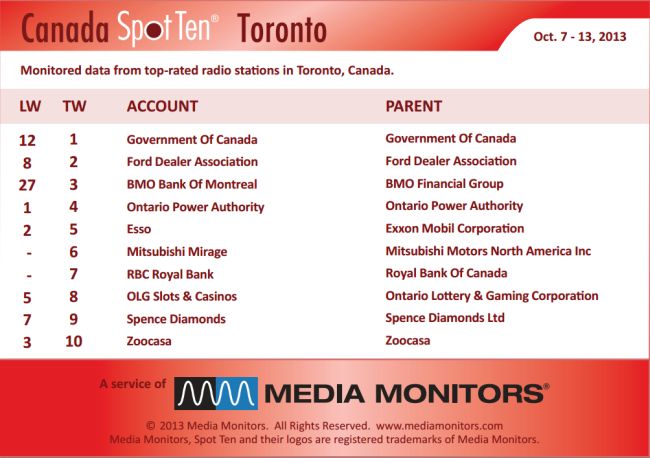 By category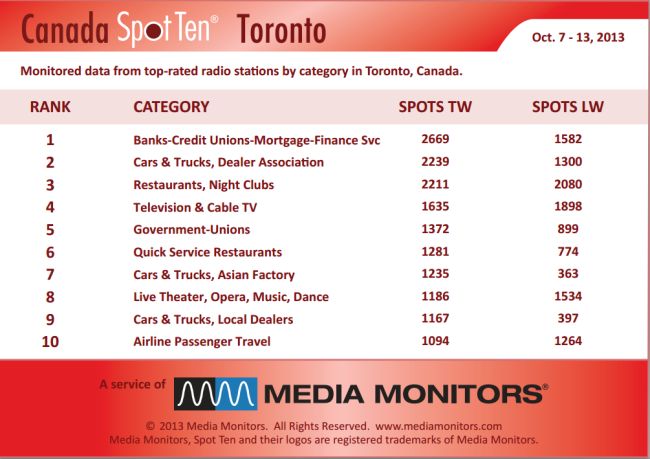 Montreal:
By brand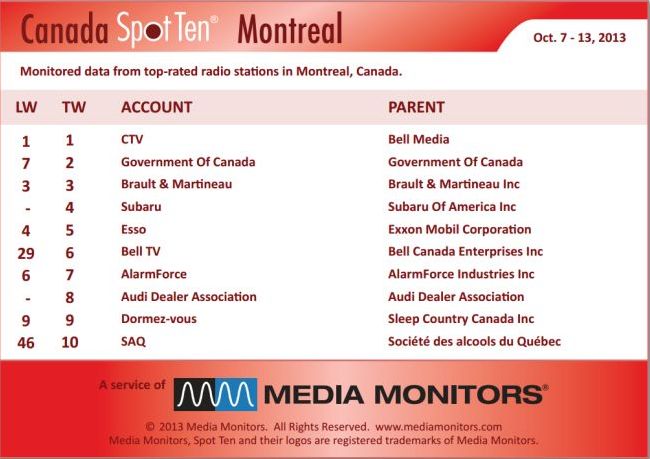 By category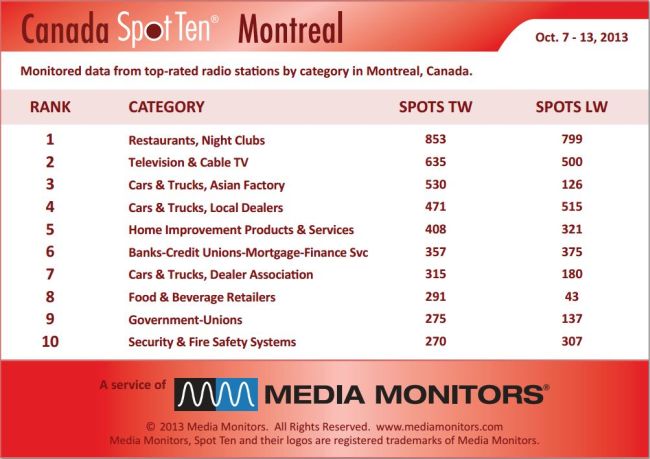 Girl with headphones image courtesy of Shutterstock
Tags: ctv, Government of Canada, media monitors