Ironside and Welcome to the Family get cancelled: Fall TV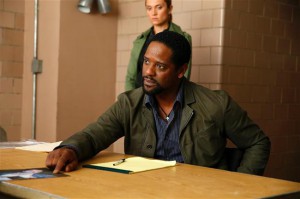 The fall TV season has claimed more victims, as NBC has announced the cancellation of two of its freshmen series, including police procedural Ironside and half-hour comedy Welcome to the Family.
While Welcome to the Family's run is being cut off immediately after just three episodes, Ironside will take its final bow Oct. 30. Both series aired on Global in Canada, with Ironside during the Wednesday 10 p.m. slot and Welcome to the Family during the Thursday 8 p.m. slot. A Shaw Media spokesperson was unable to confirm what will fill the spaces left behind by the series.
Things are looking up for other new series though, with Fox's Andy Samberg-starring cop comedy Brooklyn Nine-Nine, and CBS' freshmen comedies The Crazy Ones, Mom and The Millers receiving full season orders. Brooklyn Nine-Nine airs on City Tuesdays at 8:30 p.m., while Mom runs Mondays at 9:30. Meanwhile, the Robin Williams-starring The Crazy Ones airs Thursdays at 9 p.m. on City and The Millers runs Thursdays at 8:30 on Global.
Ironside and Welcome to the Family join ABC drama Lucky 7 and CBS comedy We Are Men, which were this season's first casualties. Lucky 7 aired Tuesday nights at 10 p.m. on City, while We Are Men ran Sundays on Global at 7:30.
Meanwhile, ABC's Marvel's Agents of S.H.I.E.L.D. and NBC's The Blacklist have also received full season orders, and Fox's Sleepy Hollow has been picked up for a second season. Agent's of S.H.I.E.L.D. airs Tuesdays at 8 p.m. on CTV, while Sleepy Hollow and The Blacklist air Mondays at 9 and 10, respectively, on Global.
Tags: Brooklyn Nine-Nine, CBS, City, ctv, fall tv, Fall TV 2013, Fox, Global, Ironside, Lucky 7, Marvel's Agents of S.H.I.E.L.D., Maxus Canada, Mom, NBC. ABC, Rebecca Carter, Sleepy Hollow, The Blacklist, The Crazy Ones, The Millers, We Are Men, Welcome to the Family