CRTC unveils new pay-per-view policy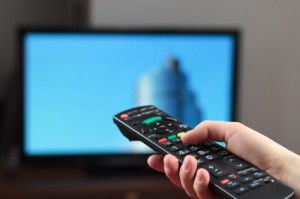 The CRTC has unveiled a new rule book for pay-per-view services as they increasingly compete with Netflix Canada and other digital VOD services.
The regulator offered PPV services more "flexibility" in their program offerings, including ending a one-week limitation on programming packages.
In its earlier call for consultations last February, the regulator considered whether or not PPV services should have the same flexibility in programming packages as VOD services. Canadian PPV services typically offer subscribers a blend of movies, sports and event programming, and face increasing competition from VOD services local and foreign cable, satellite TV and digital over-the-top platforms.
In addition, domestic and foreign PPV services have diversified from mainly movie offerings to offer original dramas and comedies that compete with conventional and specialty channels.
The CRTC in its new framework determined that the one-week limitation on PPV programming packages isn't likely to harm other licensed services, and that a modified version of the VOD services' packaging restrictions is instead more appropriate.
So the regulator directed licensed PPV services not to offer a foreign subscription PPV package  "that is directly competitive with a Canadian linear pay or specialty service," or which competes with genre-protected Canadian linear pay or specialty channels.
Regarding Canadian content exhibition and promotion requirements, the regulator determined that the current requirements for English- and French-language PPV programming remain appropriate. In addition, the CRTC determined that the current requirement of PPV services to contribute 5% of their gross annual revenues to an independently-administered production fund or to the CMF is still relevant.
From Playback Daily
Tags: CRTC