Print readership remains steady: PMB
The organization's latest report shows average readership of titles and readers-per-copy are up slightly over last fall.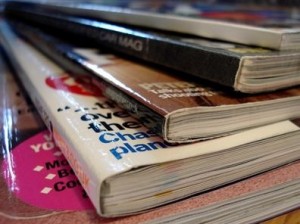 Hot on the heels of the latest Nadbank newspaper readership report earlier this week, PMB has released its latest fall report, which shows magazine readership has remained steady from spring of this year.
Average readership of the 90 titles measured came in at 1.04 million, the same number as the spring and up from 1.02 million last fall. The average readers-per-copy came in at 5.3, a slight dip from 5.4 in the spring but up from the 5.2 that was reported last fall.
The average minutes spent reading magazines remained steady, with people reporting they spent 41 minutes per issue looking at content. Also staying steady was the degree of interest with the material, which remained at 6.9.
PMB and Nadbank announced it would join forces beginning next year, with a new study on the print and digital landscape in Canada to start in 2014, and first results from the new work expected to be released in early 2015.