Blue Ant Media hires CFO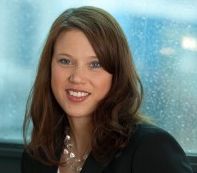 Blue Ant Media has announced Cynthia Schyff is joining the company as its chief financial officer.
Schyff starts in the new role on Nov. 4 and will be responsible for overseeing all financial initiatives for the company, including brands like Cottage Life, Travel+Escape and the new Smithsonian Channel.
Prior to working at Blue Ant Media, Schyff most recently worked at IBM as its worldwide head of operational risk and GRC.
Tags: Blue Ant Media, Cynthia Schyff