MasterCard touts the benefits of PayPass
A radio ad buy highlights the perks of paying quickly and getting out of the store.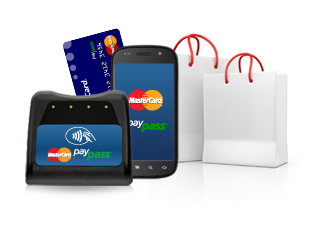 Stuck in line beside a judgy, annoying acquaintance you dread running into? Trying not to grimace at the bodily fluids leaking from the flu-stricken person behind you at the grocery store?
MasterCard is aiming to show that PayPass is ideal for people who just want get their booze or canned beans and get out of the shop with a campaign with media by UM and creative by MacLaren McCann, which started earlier this month and runs until Dec. 1. It's running in Toronto and Montreal on radio stations like 99.9 Virgin Radio and 102.1 The Edge, and 107.3 Rouge FM. The campaign is supported by a 30-second TV spot adopted from Australia, running on conventional and specialty networks.
The main target for this campaign are young professionals, aged 24 to 34, who want the ease and speed of this payment method which can now support purchases of up to $100.
With other payment options making noise in the market, this was a prime time for MasterCard to reinforce PayPass as the best way to pay and get out the store in a hurry, according to MacLaren McCann.
Radio was the medium of choice because it would be an "omnipresent reminder" as consumers travelled to and from the retailers, and as they shopped.