JWT Intelligence unveils 2014 trends list
Immersive experiences, consumer impatience and remixing traditions are amongst the top things the agency is looking out for in the coming year.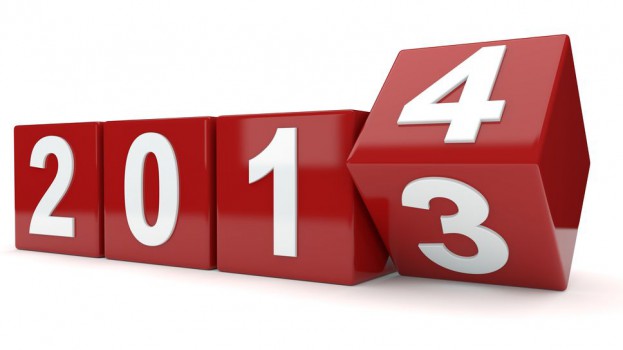 JWT Intelligence has released its annual report on the trends it is looking at for the coming year. The ninth-annual report was compiled using the agency's proprietary online tool Sonar, surveying 1,003 adults from Nov. 5 to 8 in conjunction with input from nearly 70 planners and researchers at the agency from more than two dozen markets. It also includes information gained from interviews with experts and influencers across sectors including technology, health and wellness, media and academia.
The top 10 trends JWT  Intelligence expects to see in 2014 are:
1.    Immersive experiences: New tools and technologies will give brands, retailers, theatre productions and others the opportunity to create experiences that allow consumers to leave their "real" worlds behind. These experiences strike a chord with consumers, especially younger ones, looking for unique and shareable experiences that boost the "wow" factor. Recent examples include the upcoming Oculus Rift gaming system uses a headset to plunge the user into a virtual reality and the theatre/dinner production Sleep No More in New York City, which encourages patrons to interact with the actors.
2.    Do you speak visual?: The world is shifting to a visual vocabulary that relies on photos, emojis and video snippets, largely replacing the need for text. Driven by increasing impatience, omnipresent cameras and the explosion of image sharing sites, brands can embrace this trend by improving their visual literacy, thinking in terms of "glanceable" ads and helping consumers create better images themselves. Fun fact: according to the report, humans process visuals at a speed of 60,000 times the speed they do text.
3.    The age of impatience: The on-demand economy (mobile, instant downloads and faster internet connectivity) is becoming mainstream, with an always-on culture of consumers whose expectation for speed and ease are rising exponentially. To get on board, brands need to shorten wait times, make experiences more seamless, encourage mindfulness and help alleviate boredom.
4.    Mobile as a gateway to opportunity: In emerging markets, mobile devices are becoming tools that can help change lives through helping people access financial systems, new business tools and resources for better health care and education.
5.    Telepathic Technology: The rise of brain-computer interfaces and emotion-recognition technologies are allowing brands to get better at understanding the moods and minds of consumers and reacting in increasingly personalized ways. To capitalize on this trend, brands need to better know their consumers, boost the "wow" factor, add personalization to messages and stay on top of cutting-edge research.
6.    The end of anonymity: New technologies and growing drives to collect personal data are making it more difficult for people to go untracked and unobserved by corporations and governments. As anonymity becomes elusive, expect pushback from consumers and increasing paranoia around technologies and services that affect privacy. To keep on top of this trend, brands should understand that data is currency, make opting-in a premium experience, be ready for privacy backlashes across generations and prepare for a privacy marketplace.
7.    Raging against the machine: As we move further into the digital age, some consumers begin to fear and even resent technology, thinking about what is lost in the embrace of unprecedented change. To get on the positive side of this trend brands can make their technology more human-based, position the brand itself as human-centred, emphasize the human touch and embrace analog options.

8.    Remixing traditions: Changing social norms and a new "anything goes" attitude means consumers are creating their own recipes for what feels right. Brands can get in on new traditions by introducing, legitimizing and celebrating them early on, using technology to modernize older traditions and understanding that one size doesn't fit all.
9.    Proudly imperfect: Imperfection, quirkiness and flaws are taking on a new appeal in today's polished and curated world. To join in, brands can show it's Okay to be imperfect (for example, with less photoshopped food images in ads and by using real-life models) and even to fail.
10.   Mindful Living: On the flip-side of impatience, consumers are also developing a desire to experience everything in a more present, conscious way. Once confined to mainly spiritual people, the idea of mindful living is coming to the mainstream with people wanting to shut down and live in the moment. To become one with this trend, brands can cater to being more conscious about consumption, more mindful about the idea of mindfulness and foster a more mindful workforce.
Image courtesy of Shutterstock