Sun Media slashes 200 jobs
The Quebecor-owned media company announced about a quarter of the latest layoffs will come from editorial.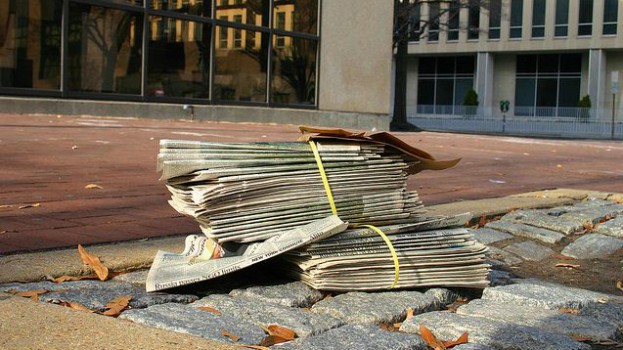 Sun Media Corporation will eliminate 200 positions across the organization, the publisher announced today. About a quarter of those cuts will come from editorial.
A release from Sun Media points to "a time of profound, unprecedented changes in the print media industry driven largely by the digital revolution" as the reason for the cuts.
"It is very tough to announce job cuts," said Julie Tremblay, president and CEO, Sun Media Corporation, in a release. "But as distressing as they are for the employees involved, these restructuring initiatives are necessary to maintain our leading position and ensure the corporation's sustainability. We truly regret this decision's impact on the professionals who are leaving our organization."
This follows another round of layoffs announced in July when Sun Media shed about 360 jobs, as well as about 500 jobs eliminated in November 2012, or more than 1,000 cuts over the past year.
Parent company Quebecor saw its earnings drop in the third quarter of 2013, posting a loss of $167.8 million despite overall revenues climbing 1.9% to $1.08 billion for the period ending Sept. 30. The company's news media segment saw $20 million in losses in Q3 compared to the same period in 2012, due to across-the-board declines in ad, circulation and digital revenues.