MiC's Most Clicked 2013: More changes at Bell Media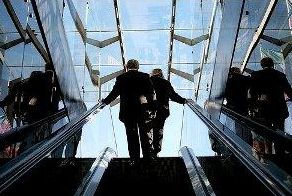 MiC is winding down 2013 this week with a round-up of the most-clicked stories of the past year.  The fourth most-read story of the year was on people moves from Bell Media following its acquisition of Astral Media this summer.

Bell Media successfully completed its acquisition of Astral Media earlier this year, following a failed bid in the fall of 2012 when the CRTC shot down the deal.
Shortly following the news of the completed acquisition came announcements like Mary Kreuk, VP of brand partnerships departing the company, following more than 12 years at the media co.
The story of those high-ranking departures also included Rob Dilworth who worked as head of research, and was the fourth most-read story on MiC for 2013.
MiC Most Clicked 2013:
#5: Molson brings Coors Banquet to Canada
Tags: Astral Media, Bell Media, MiC Most Clicked