Petro-Canada buys the top: Media Monitors
Petro-Canada bought the most radio airtime in Toronto for the week of Dec. 9 to 15, according to the latest Media Monitors report.
Coming in at #2 for the city was last week's leader, Spence Diamonds. The #3 spot went to Ford Lincoln, #4 was a big jump for Virgin Mobile, which moved up from #80 last week. The LCBO dropped one from last week's #4 spot to land at #5, rounding out the list for the week in Toronto.
The top spot in Montreal for the week went to Virgin Mobile, which jumped from #83 the previous week. In #2 was Ford Lincoln, Petro-Canada entered the list at #3, MuchMusic jumps on at #4 and Hudson's Bay moved up three from #8 to #5, rounding out the top of the list.
Toronto:
By brand
By category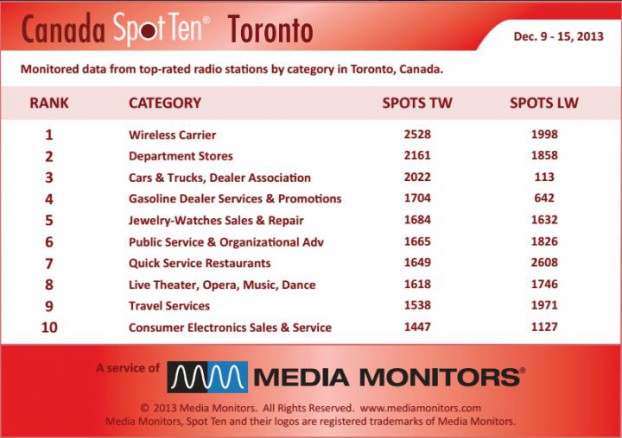 Montreal:
By brand
By category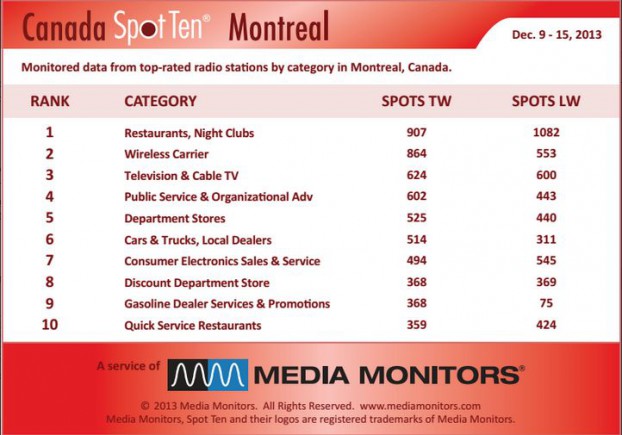 Tags: media monitors, Montreal, Petro-Canada, Toronto, Virgin Mobile