Ford Lincoln buys the top: Media Monitors
Ford Lincoln bought the most radio airtime in Toronto for the week of Dec. 23 to 29, according to the latest Media Monitors report.
The car co remained in the top spot for the second week in a row, with Petro-Canada staying put at #2. The #3 spot went to Rogers Wireless, which moved up from #18, The Source took #4, moving up from #13 and the Honda Dealer Association nabbed the #5 spot, jumping up from #7.
Montreal has a new #1 with Rogers Wireless jumping into the top spot. CTV moves into #2 from last week's #12 spot, Petro-Canada stays at #3, Centre Hi-Fi moves up to #4 from #16 and Virgin Mobile drops to #5 from its previous position at #1.
Toronto:
By brand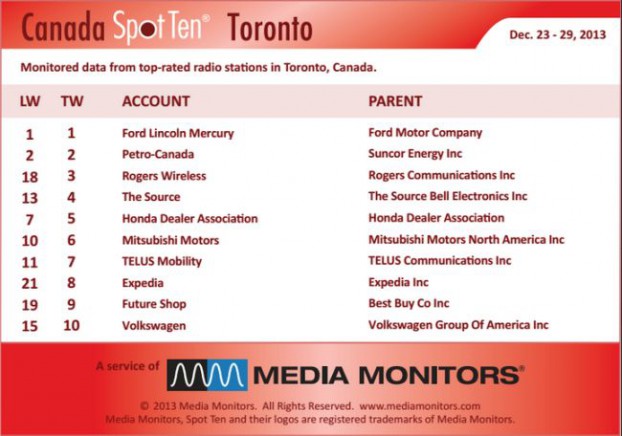 By category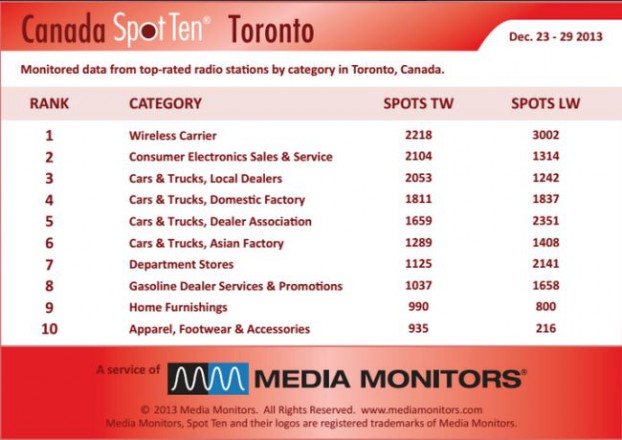 Montreal:
By brand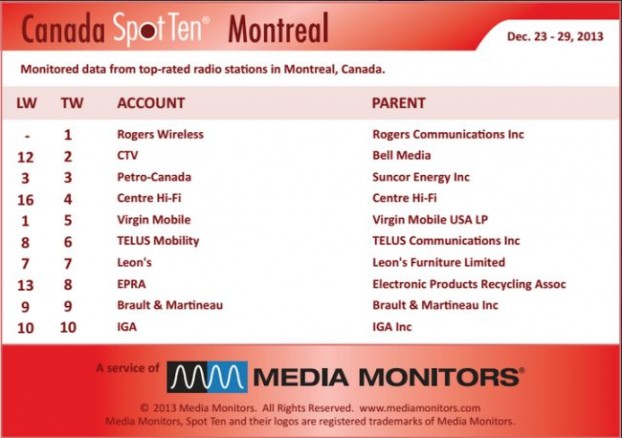 By category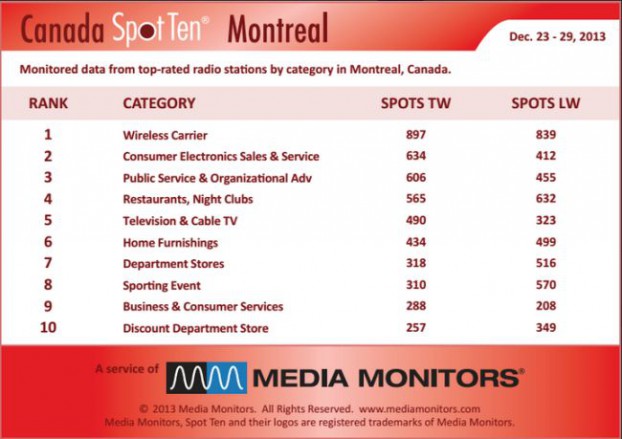 Tags: Ford Lincoln, media monitors, Montreal, Rogers Wireless, Toronto