CIBC takes top spot: Media Monitors
The CIBC bought the most radio airtime in Toronto for the week of Jan. 6 to 12, according to the latest Media Monitors report.
Moving up from #4 to land at #2 was the CBC, #3 went to new entry ING Direct, #4 went to Zoocasa and the #5 spot went to Ford Lincoln, which dropped from #1 last week.
In Montreal the top spot went to Bell Canada, which moved up from #15 last week. At #2 was newcomer to the list Loto-Quebec, #3 went to Brault & Martineau, which moved up from #7 the week before. The #4 spot went to the Electronic Products Recycling Association, which dropped down one from #3 last week. At #5 was Space TV, which jumped up from #86 last week.
Toronto:
By brand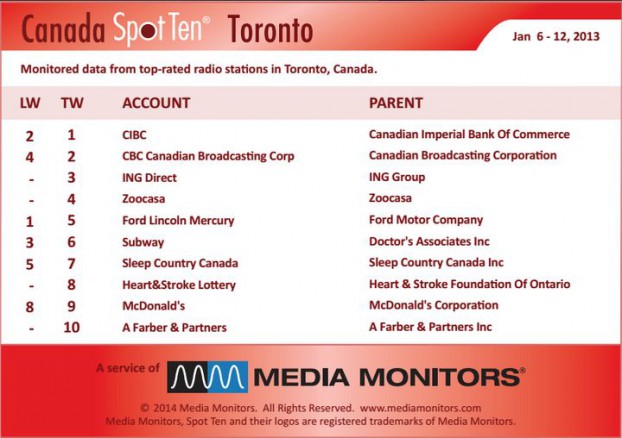 By category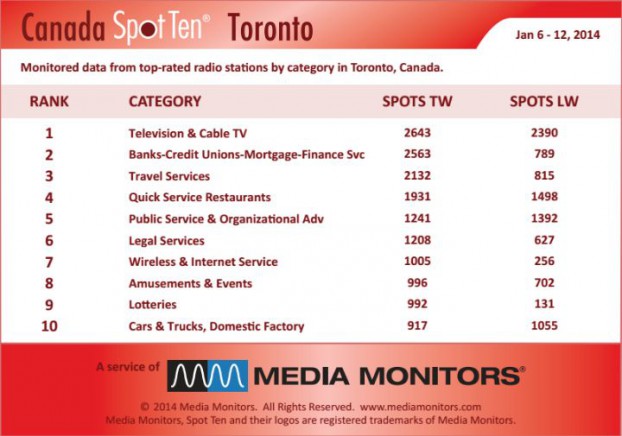 Montreal:
By brand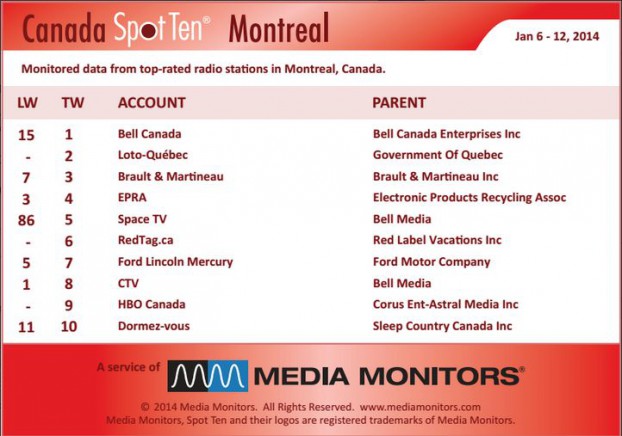 By category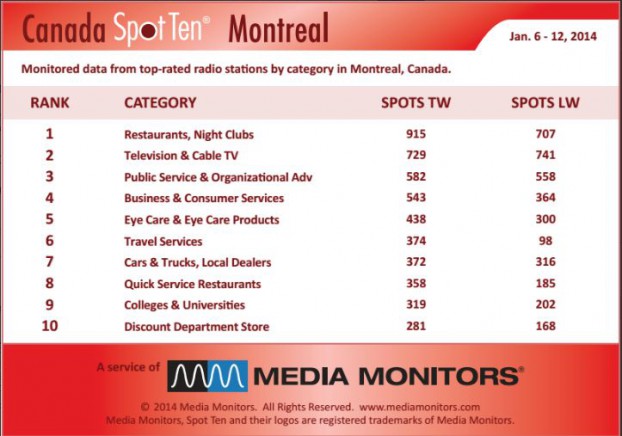 Tags: Bell Canada, CIBC, media monitors, Montreal, Toronto