IPG Mediabrands promotes two in c-suite
IPG Mediabrands has promoted two people in the c-suite, naming Henry Tajer its global chief operating officer and Russell Marsh as the network's first chief data officer.
Tajer will be adding the responsibilities of global chief operating officer to his current role of executive chairman of IPG Mediabrands Australia. In the expanded role, Tajer will split his time between Sydney and New York, and will be working to lead growth initiatives across the IPG Mediabrands network, including mobile, social media marketing, and data and media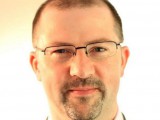 investment.
Russell Marsh joins IPG Mediabrands as its first chief data officer from his most recent role as group strategy director at Rapp UK and head of mobile for Rapp globally. Marsh will work with IPG Mediabrands' MAGNA, MAP and agency brands on analytics, business intelligence and client campaign management on a global scale.
Tags: Henry Tajer, IPG Mediabrands, Russell Marsh